What are the Different Types of MCAT&Reg; Questions?
The Medical College Admissions Test (MCAT®) is a standardized test that is regulated by the Association of American Medical Colleges and is required for admission into most medical school or similar graduate programs. MCAT® questions test knowledge in the physical sciences and biological sciences. There are also verbal reasoning MCAT® questions. A written essay is the final section of the exam.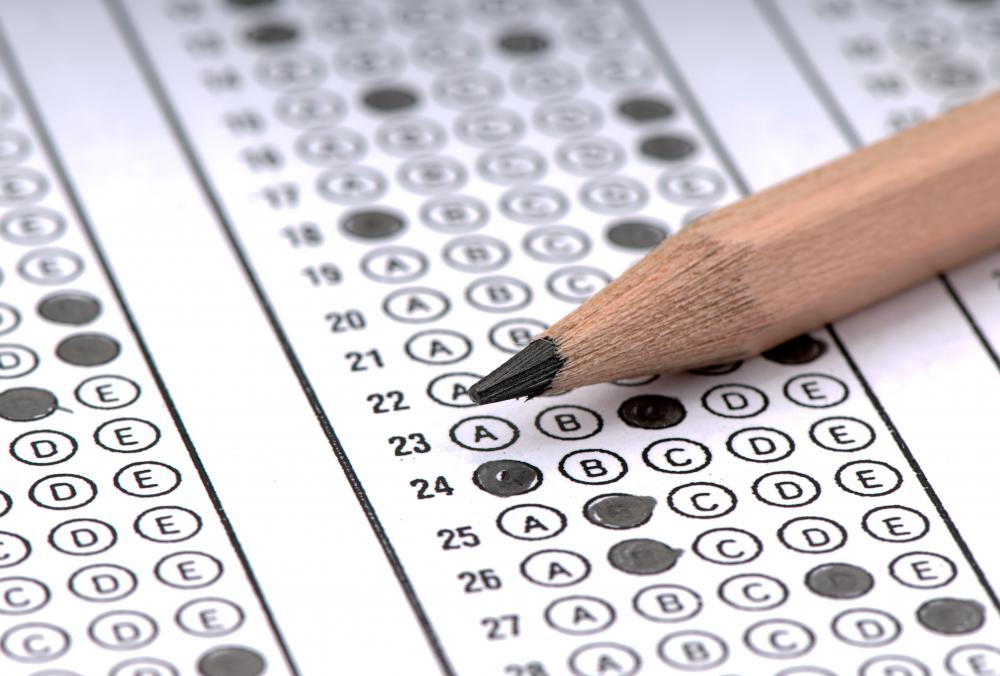 This exam is offered at least 22 times throughout the year, and it is a computer-based exam. It usually takes five hours to complete, and most students take the exam in their junior or senior year of college. The verbal reasoning score as well as both the physical and biological sciences scores range between 1 and 15. A written section is scored on a scale between J and T. Incorrect answers to MCAT® questions are not counted against the person's score.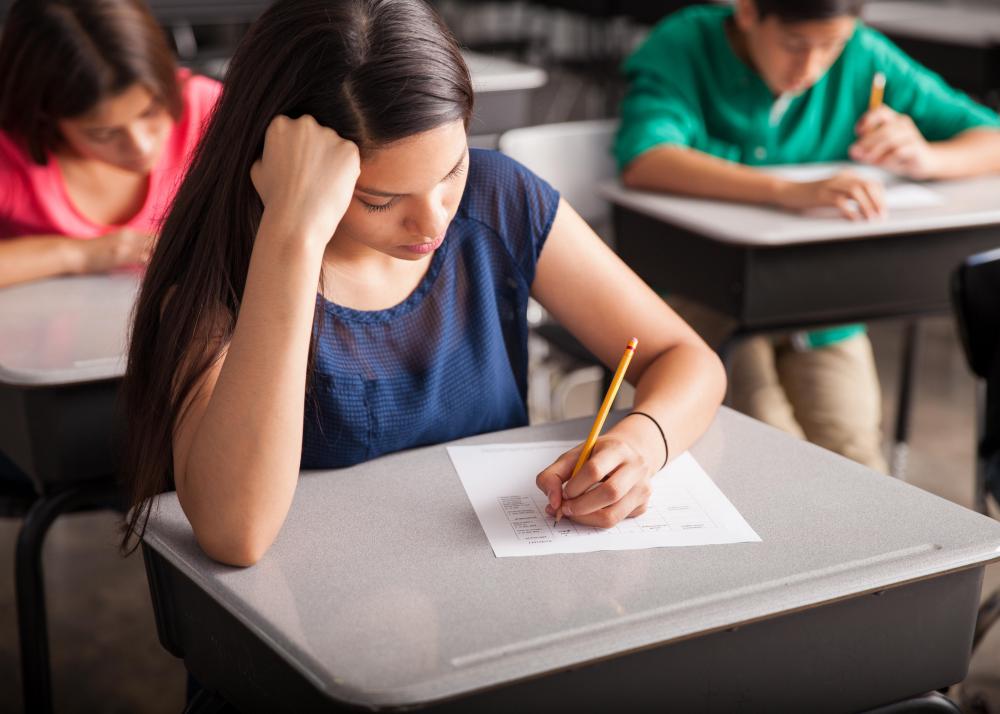 There are 52 multiple-choice questions on the physical sciences portion of the MCAT®. Passages of about 200 to 300 words will be presented about subjects such as thermodynamics, nuclear physics, kinetics, the periodic table, acids, and bonding. Multiple-choice questions about the passage require the student to remember formulas, equations, and trends to be able to correctly answer the questions.
The biological science portion of the test allows the student 70 minutes to complete the 52 multiple-choice questions. Short passages and questions are derived from information about the circulatory system, skeletal and muscular system, DNA sequencing, and cell division. The organic chemistry questions test the student's knowledge of amino acids, hydrolysis, and nomenclature.
Verbal reasoning MCAT® questions are long text selections followed by multiple-choice questions. This part of the exam requires the test-taker to read actively, comprehend complex passages, and make inferences about the information provided. The passages usually resemble scholarly articles and are on topics that relate to the social and natural sciences or the humanities. 60 minutes are given to complete this portion of the exam.
The writing sample consists of two general topics that the person must explain in a well-written essay. Provided instructions will outline three things the writer must complete in each finished essay, and the test-taker is given 30 minutes to complete each essay. The essay section tests the person's ability to strategically plan and execute an essay that presents information in an organized way and demonstrates the person's ability to formulate an argument. This portion of the test will also be used by evaluators and the admissions department to determine the person's fluency in English.