What Are the Different Types of Low-Carb Cereals?
Low-carb cereals may be commercially prepared or homemade and are often made from high-protein, low-carbohydrate soy. Others varieties can be made from flax or other high-fiber seeds and grains. Homemade hot low-carb cereals can be made with soy, eggs, or even ricotta cheese. Other options include unsweetened, high-fiber cereals prepared and marketed to health-conscious consumers.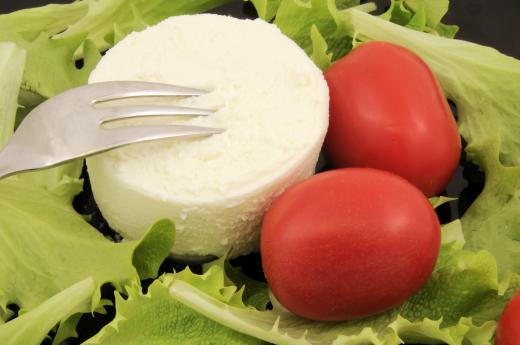 Typical hot and cold cereals can weigh in at anywhere from 24-35 grams of carbohydrate per serving. As such, one serving of cereal may exceed the entire daily allowance of carbohydrates allowed on restricted-carbohydrate diets. Many people appreciate the convenience of cereal as a breakfast food or a snack, however, inspiring many low-carb cooks and food manufacturers to develop low-carb cereals.
Several low-carb cold cereals incorporate soy and gluten as well as high-fiber foods such as flaxseeds to create cereals that are not only low in carbohydrates but also high in fiber and protein. These cereals may consist of small nuggets or flakes, as are typically found in many commercial cold cereals. In some cases, low-carb cereals may also include one or more artificial sweeteners as well as nuts or even low-carbohydrate dried fruits such as cranberries.
Low-carbohydrate hot cereals are often made from soy and processed so as to simulate the texture of oatmeal or other popular commercial hot cereals. Some home cooks have devised hot cereal recipes that use the small curds of scrambled eggs or ricotta cheese to obtain a similar texture. The use of eggs and cheese provides the eater with a significant amount of protein and can be a good option for those who are sensitive to soy products but who have no concerns about consuming animal-based foodstuffs.
Another option for low-carb dieters is to eat unsweetened, high-fiber commercially prepared cold cereals. The cereals are often easier to find in standard supermarkets than are cereals developed for the low-carbohydrate market, and they may be less expensive as well. While these cereals are typically not as low in carbohydrates as the specialty cereals, the amount of effective carbohydrates, those that affect blood sugar, are typically significantly less than those in standard commercial cereals. Consumers who are interested in trying a high-fiber cereal in lieu of both standard and low-carb cereals should take care to read ingredient labels to ensure that they are buying a sugar-free cereal with an effective carbohydrate level that fits into their diet plans.


By: Tatyana Gladskih

Many food manufacturers have tried to develop low-carb cereals because it's such a popular breakfast and snack food.

By: Roberto Fasoli

Homemade low-carb hot cereals can be made using ricotta cheese.