What Are the Different Types of Loft Bed Frames?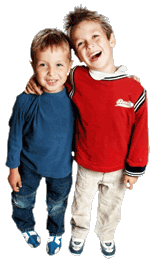 Popular among college students and children, loft bed frames elevate a mattress off the ground so another mattress can be positioned beneath it, or so storage is possible beneath the upper bed. Several types of loft bed frames exist, giving a buyer plenty of options for altering a room's layout and design. Some frames, for example, only feature an upper mattress, and the lower portion beneath that mattress can be used for storage or as a study nook; a desk can be placed within to maximize available floor space while creating a useful study space.
Other loft bed frames are intended to allow for maximum sleeping capacity. The lower and upper mattresses may be the same size, or the lower one may be larger than the upper one. Some configurations, for example, will feature a twin size mattress both on the lower part of the frame and on the upper part of the frame, which is most suitable for children or adults with space constraints within a room. Other configurations of loft bed frames will feature a full or queen size mattress on the lower part of the frame, while a twin size mattress will be positioned on the upper part.
Many loft bed frames only feature support for a mattress, while others may feature support for a mattress and a box spring. In some cases, the lower part of the frame will have space enough for a box spring, while the upper part will only allow for a mattress alone. This is done to maximize headspace for the people on the lower mattress, and to prevent the upper mattress from being thrust so far upward that headspace between the mattress and the ceiling is not sufficient.
Frame materials can vary as well. Loft bed frames are very often made from wood, but other stable materials such as steel or even aluminum can be used to create the frame. Each material has its own set of advantages and disadvantages; wood is easy to manipulate and therefore highly customizable, but it can be expensive; steel is exceptionally strong and can be less expensive than wood, but it can also be very heavy and sometimes less attractive. Aluminum is lightweight and inexpensive, but it is not always the most stable option, and availability of aluminum frames can be limited. Sometimes a combination of materials may be used; wood and steel frames, for example, combine the elegance of wood with the stability and durability of steel.


Two young boys