What Are the Different Types of Lip Balm Flavor?
Lip balm is a product designed to cover the lips in a protective coating, aimed at stopping the damaging effects of winter winds and summer sun. Some consumers want their beauty products to perform double duty, making sure it tastes good while providing the necessary moisture for their lips to remain healthy. Types of lip balm flavor include so many different varieties that there is almost sure to be one that will appeal to everyone, including fruit flavors, vanilla, coffee, almond, bubble gum, peppermint and rum, to name just a few.
Choosing lip balm involves the consideration of a number of factors, such as the wide price margin among different brands, the quality of the product, and the lip balm flavor. Another consideration is ease of application, which is largely a personal preference. Lip balms are packaged in either a small, round pot or a similar tin container for fingertip application, or in tubes that contain an application wand, which will keep fingertips clean.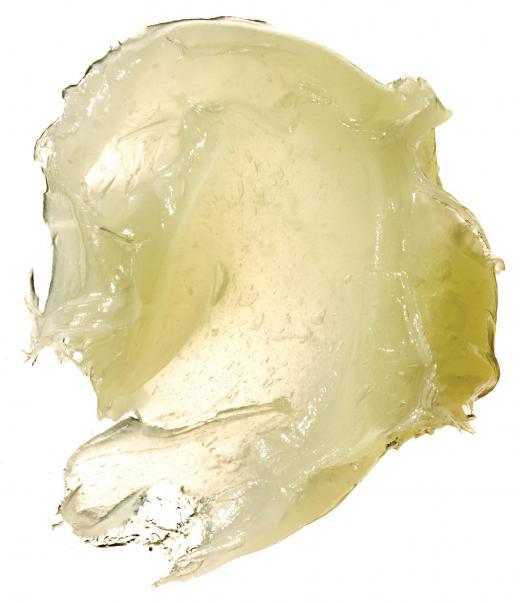 With all the ready-made lip balms that are widely available, some people still enjoy the process of making lip balm at home, allowing them to concoct their own lip balm flavoring. Lip balm flavor can enhance a homemade product by adding a personal touch, especially if the homemade lip balm is intended as a gift or as a token of appreciation. A lip balm formula can utilize petroleum jelly as a base, although some people find this concoction too greasy. Other formulas rely on honey or beeswax. Whichever base is chosen, the lip balm flavor is the maker's choice.
Some people also like to make their own lip balm because they want to be sure of its contents and avoid any extra chemical additives or ingredients they are not comfortable putting on their lips. Making flavored lip balm requires heating the base ingredient, such as beeswax, on a stove in a measuring cup, with the measuring cup placed in a pan of water. One of the final steps is to add the essential oil or other ingredient that will provide the lip balm flavor. Numerous sources are available for mail order that deliver the essential oils, the beeswax or other base and even the tins and tubes.
AS FEATURED ON:
AS FEATURED ON:

By: blueee

Petroleum jelly, which can be used to make lip balm.

By: GraphicHead

When making lip balm wax can be melted in a metal measuring cup on the stove.

By: Artem Furman

Lip balm, regardless of flavor, helps retain moisture and prevents drying.