What Are the Different Types of Laundry Room Decorations?
Laundry room decorations can range from functional to decorative. Examples of laundry room decorations include shelving for storage and decorative purposes, art prints, photographs, and other wall decor. Other laundry room decoration ideas include personalized items and laundry related decor.
Decorating a laundry room doesn't have to be a chore. The process is made easier by starting with a fresh coat of paint. Paint should coordinate with colors found throughout the home or speak to a homeowners' personality. For instance, some homeowners may choose a vibrant color such as red for the laundry room, especially if the room is out of the view of guests.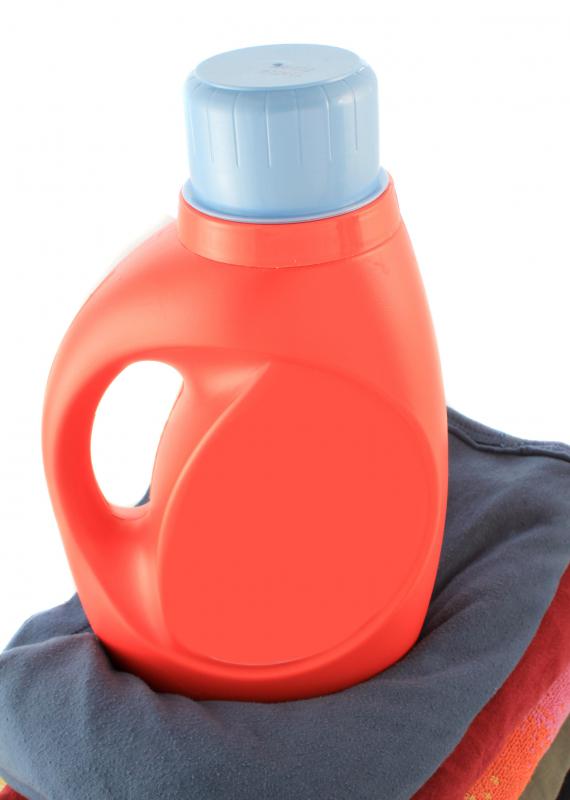 Once the room has received a fresh coat of paint, adding laundry room decorations to help develop a theme will prove less of a challenge. Before deciding on a specific theme, a homeowner should look at the options available to them. Those with favorite laundry themed pictures or decorations should consider decorating around the colors and style found in those items, for instance.
Shelving can be both functional and decorative. While serving as a place to hold detergent, softener, and stain treatment products, shelving can also be personalized to fit the theme of the space. Shelves with a whitewash finish may fit perfectly in a laundry room that has a vintage feel, while a shelf painted in a solid color may fit with a more modern theme.
Art prints and photographs may help tie the theme of a room together when looking for laundry room decorations. Prints and photographs featuring laundry specific items, such as a famous brand of detergent or soap, can be appropriate decor for a laundry room. Photographs related to doing the laundry, such as a child coming in from a romp in the mud, can help personalize the space and add a touch of character to the room.
Additional ideas for wall decor can also be used to help decorate a laundry room. One idea is to use large wooden or painted letters to spell out the words "Laundry" or "Wash Room". Wall stencils and designs can also help decorate a laundry room.
Other laundry room decorations include those that are personal to the homeowner. This can include antique washtubs and other washing devices passed down from generation to generation. Another idea is to take candid photos of children and pets for inclusion in the decor of the laundry room.