What Are the Different Types of Kayak Sails?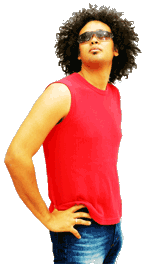 There are three main configurations, or types, of kayak sails. These different configurations are known as full sailing rigs, free-standing sails, and compact downwind spinnakers. By utilizing sails, the sport of kayaking is altered considerably, bringing a new element of speed. Kayaking is now not limited to merely white-water sport but is also a means of flat-water transportation. It is in this area that kayak sails have found a niche in the marketplace.
The type of kayak sail known as full sailing rigs are bolted through drilled holes in the body of the kayak or attached through a clipping system to provide rigidity. They are a sturdy sail, capable of withstanding high sea winds up to approximately 30 knots. This type of sail can lead to complications during excessively strong winds due the inability to easily remove the sails from the craft. Full sailing rigs can be thought of as a permanent addition to a kayak sailing setup.
A direct alternative to these full sailing rigs exists in the form free-standing sails. These types of kayak sails do not require a permanent method of fixing to the body of the kayak; instead, free-standing sails rest on the body of the kayak in a position generally closer to the operator to allow for ease of use and quick removal when required. Due to their temporary nature, free-standing sails are far less sturdy than full sailing rigs and susceptible to strong winds when in use. The free-standing sail type is better suited to standard kayak styles that incorporate cockpits for the operators as the use of the foot well to mount the sails on sit-on-top (SOP) sea kayaks leaves the sails too far away from the operator to be controlled or removed easily.
An alternative to both full sailing rigs and free-standing kayak sails, compact downwind spinnakers sit midway between the two in terms of rigidity and sturdiness, being able to withstand sea winds up to approximately 15 knots. Compact downwind spinnakers are more commonly referred to as kite sails and affix to the kayak body through suction cups. Kite sails are smaller, easily transportable, and more lightweight than other forms of kayak sails, and as such, they are often utilized during touring expeditions. Should the winds become too strong, kite sails are easily removable to combat the risk of capsizing, and additional guidelines can be affixed to the sides of the kayak body to maintain a level of control over the craft.
Man with hands on his hips