What Are the Different Types of Internal Medicine Courses?
Internal medicine is a branch of medicine that primarily focuses on the diagnosis and treatment of diseases. Since there are numerous areas in the human body that are prone to disease, there are several sub-specialties that concentrate on different areas of internal medicine. Consequently, there are multiple types of internal medicine courses available. Some of the most common courses include studying hematology, cardiology, pulmonology, oncology and gastroenterology.
Hematology is one of the internal medicine courses that deal with the treatment of blood diseases. Students taking these courses typically study topics like the nature of blood cells, coagulation and hemoglobin. The ultimate aim of learning about this subject is to treat individuals suffering from blood diseases like hemophilia, where the body is unable to produce blood clots to stop the bleeding of a wound. Students may also study the process of blood transfusions.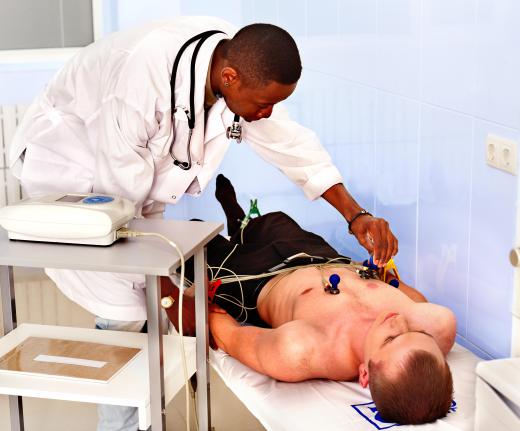 Cardiology is a branch of internal medicine that focuses on diseases that affect the heart. Internal medicine courses in this area typically focus on cardiovascular disease, which leads to some of the most lethal types of heart conditions. Most students in this field train to become cardiologists who work to treat heart defects and disease. Since performing medical procedures on the heart requires a great deal of expertise, most students are required to spend at least 10 years studying to become a cardiologist.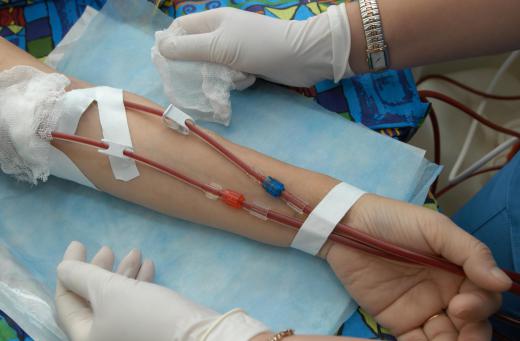 Another of the common categories of internal medicine courses is pulmonology, which deals with lung disease and other complications involving the lungs. In these courses, students train to become pulmonologists who treat diseases such as emphysema, lung cancer and tuberculosis. Majoring in pulmonology usually requires graduating from medical school, and is followed by an additional three or four years of schooling.
Oncology is a field of study that concentrates on treating cancer. Students enrolled in these internal medicine courses will usually study topics like treatment of cancer with chemotherapy and radiation. Along with this, students will typically learn about performing x-rays and ultrasounds to detect cancerous cells. Like the other internal medicine courses, oncology often requires extensive training that can take over a decade to complete.
An additional branch of internal medicine is gastroenterology, which mainly deals with the intestines and stomach. Studying this subject will prepare students to become a gastroenterologist, who will be trained to examine patients suffering from diseases of the intestines and stomach. Individuals in this field never perform surgery, but do play a key role in pinpointing diseases and ultimately save the lives of many people.
AS FEATURED ON:
AS FEATURED ON:

By: Gennadiy Poznyakov

Most students spend 10 years studying to become a cardiologist.

By: Max Tactic

Hematology is an internal medicine course where students may study the process of blood transfusions.

By: probiotic

Although internal medicine focuses on diagnosing and treating disease, injury or other conditions related to internal organs, the practice does the same for external body parts, also.