What Are the Different Types of Inpatient Mental Health Services?
Inpatient mental health services typically include evaluation, diagnosis, stabilization, and treatment in a secure facility. Many patients receiving inpatient mental health services pose a danger to themselves or to the community. These hospitals usually employ intensive one-on-one psychiatric counseling, along with medical care and group therapy. Therapists might use medication to stabilize patients in a crisis situation before developing a treatment plan to help patients cope with mental illness.
Psychiatric hospitals operated by the government might provide services to criminally insane defendants deemed too ill to stand trial. These secure facilities might house defendants after a judge orders them to receive inpatient mental health services. In some cases, medication and therapy improves patients' mental health status to permit their return to court for disposition of criminal cases.
Some inpatient mental health services focus on substance abuse issues affecting a patient's ability to cope in the community. Services might include family therapy, nutritional counseling, and medication to help the patient withdraw from drugs. These facilities commonly incorporate ongoing outpatient treatment once the patient leaves the inpatient treatment center.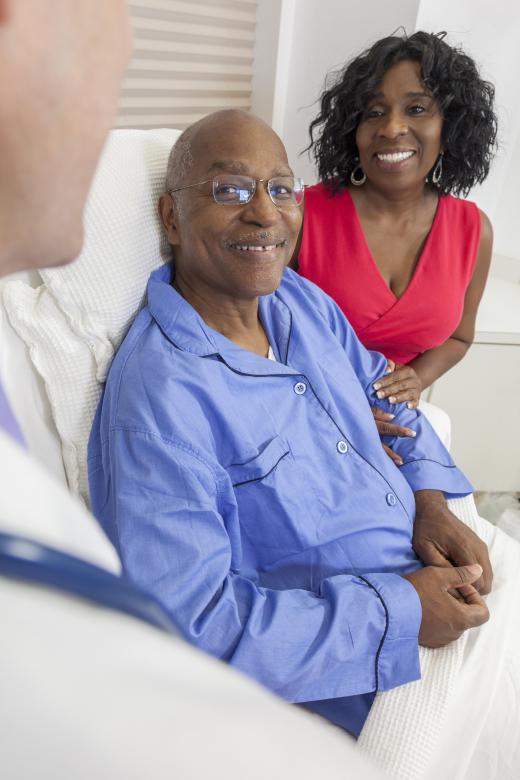 Medical hospitals might offer inpatient mental health services to patients in a special ward in the facility. Psychiatrists might treat patients with medical conditions that affect mental health. Medication or electroconvulsive therapy might be used in these situations. Electroconvulsive therapy involves electrical currents to create a brief seizure and biochemical changes in the brain. This therapy might bring immediate relief to suicidal patients suffering from extreme depression when counseling and medication fail to help.
Juvenile inpatient mental health services typically include education during the hospital stay. These usually consist of secure facilities, especially if the juvenile has been involuntarily committed by the judicial system or shows violent tendencies. Along with educational services, these youngsters commonly receive recreational therapy and social opportunities. Families usually participate in the treatment by attending individual or group therapy sessions.
Inpatient mental health services might focus on elderly patients suffering from cognitive decline due to dementia or Alzheimer's disease. A locked geropsychiatric facility keeps patients safe from harm while they receive treatment, often in a group home setting. Symptoms of age-related mental disorders might include dangerous or violent behavior posing risks to patients or family members caring for their relative.
Transitional mental health programs prepare patients for their return to independent living after their conditions become stable. Services offered by these transitional facilities typically include job training, conflict resolution strategies, and basic living skills, such as money management. Patients might stay at this type of residential facility after release from a secure mental health center.
AS FEATURED ON:
AS FEATURED ON:

By: WavebreakMediaMicro

Inpatient mental health services may include psychiatric counseling.

By: spotmatikphoto

Mental-health professionals need specialized empathy and listening skills when interacting with geriatric patients and their caregivers.