What are the Different Types of Homeopathic Drops?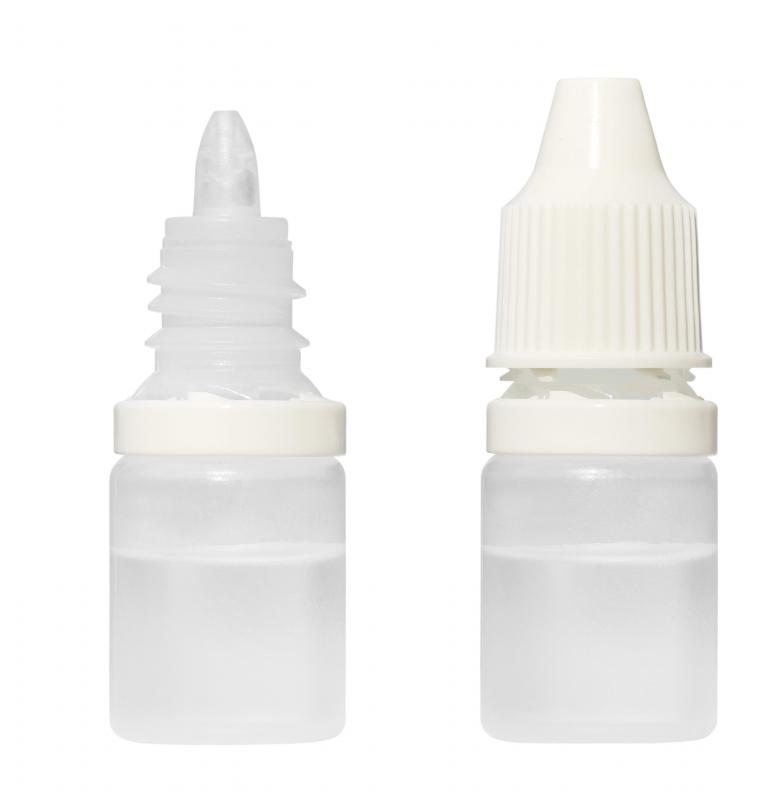 Homeopathic drops come in various types to treat many types of conditions, ranging from coughs and colds to acne. Homeopathic drops are typically formulated with a liquid mixture of herbal remedies. Some homeopathic eye drops are made to treat conjunctivitis. Insect bites and skin irritations may be treated with homeopathic drops. Homeopathic nasal drops are formulated to relieve sinus and nasal congestion.
Antimonium tart is an herbal remedy made into a homeopathic drop solution. This homeopathic tincture is used to treat upper respiratory symptoms associated with conditions such as asthma or bronchitis. These drops may relieve phlegm and chest congestion.
Arnica montana is a homeopathic drop many people use for treating muscle soreness and muscle fatigue. Homeopathic drops made with the arnica herb may also be used for inflammation. When used in liquid form, it requires dilution. Arnica is also known as thunderwort and wolf's bane.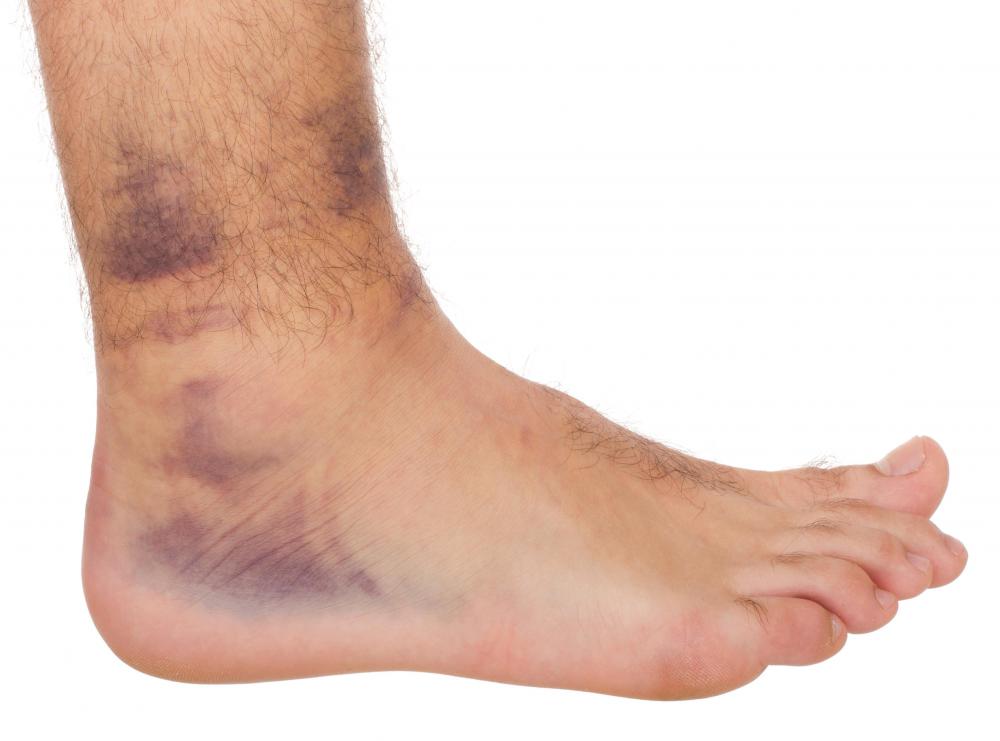 Special homeopathic remedies are made for body cleansing and detoxification. Some of these natural drops are used for detoxifying specific parts of the body, such as the liver or the gastrointestinal tract. Others are used to support the immune system.
Homeopathic drops may also be used for weight control or weight loss. These may consist of hormone supplements or other ingredients believed to increase the body's metabolic rate. These may help the body burn calories and fat. Additionally, these types of natural drops are meant to increase energy levels in a natural, non-stimulating way.
Some forms of homeopathic drops are designed to treat attention deficit disorder. Homeopathic remedies also are marketed for treatment of obsessive compulsive disorder. Natural remedy drops for insomnia may be found in pharmacies and health food stores. These drops may contain herbal remedies to naturally relax and induce sleep.
Natural healing drops are not solely marketed for human consumption. Homeopathic drops made for pets claim to promote healing in dogs and cats. Some natural remedies are made to promote better digestion for animals. Some of these natural drops combine probiotics as well.
It should be noted that it is advisable to use caution with homeopathic drops and other natural remedies. Warning labels on any of the homeopathic treatments should be read thoroughly. These drops and tinctures should not be used as a substitute for medical care.
By: Winai Tepsuttinun

Homeopathic eye drops are used to treat conjunctivitis.

By: Aleksandar Todorovic

Some homeopathic drops may be used to relieve phlegm and chest congestion.

By: Luis Santos

Arnica drops are used to treat soreness and muscle fatigue.

By: Ilike

Homeopathic drops made for pets claim to promote healing in dogs and cats.

By: Marion Neuhauß

Drops from the Arnica montana plant may be used to treat muscle soreness and fatigue.