What Are the Different Types of Home Theater Stands?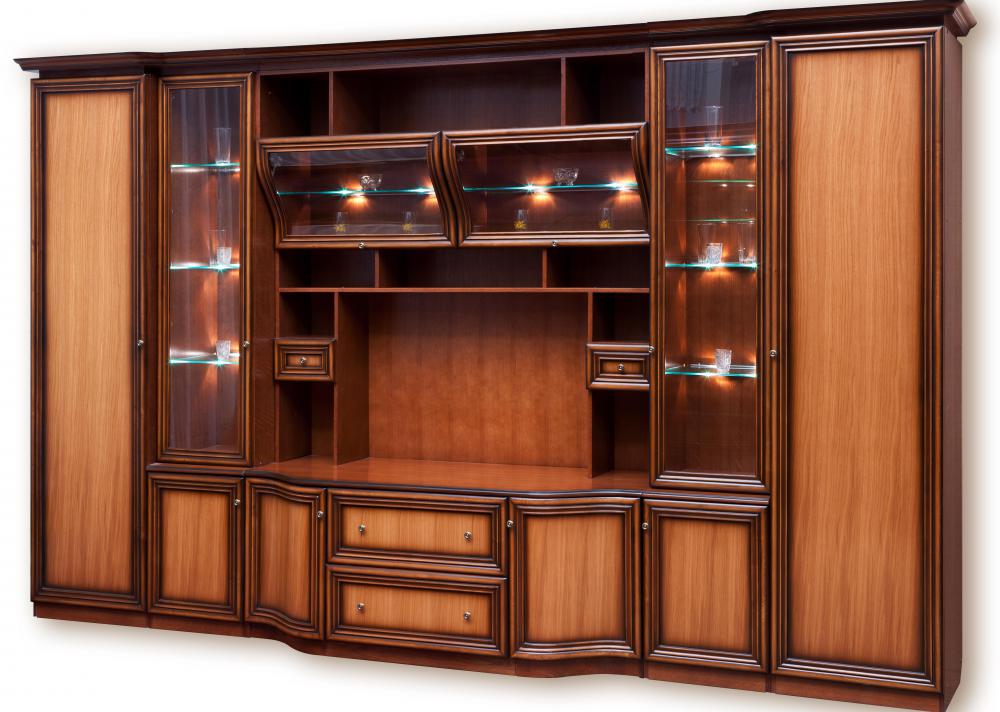 Home theater stands are available in a wide range of sizes and designs. They are constructed using various materials, such as wood and steel. In addition, home theater stands can serve a single purpose, as in to only hold a television, or be multi-functional, or contain many electronic components.
Today, many homes feature a home theater stand of some type. This furntiture acts as a place for placing a television and storing other home entertainment system components, such as stereo receivers and DVD players. Whether used as a stand-alone functional piece of furniture or included in a larger theater grouping, home theater stands generally provide some level of protection and organization for valuable electronics of all sizes and types.
The size of home entertainment centers available can range from small to large. Small home theater stands often simply provide a display area for a television, with one or two shelves below for storing components. Medium-sized stands may offer a bigger storage area for both components and entertainment accessories, such as DVDs. In contrast, the largest home theater stands typically consist of multiple storage options, a larger television display area, and often have additional cabinets and shelves for expansion possibilities.
Design options for home entertainment centers are as varied as consumer's tastes and preferences. Styles can range from traditional to modern. In addition, stands come in a wide variety of colors and have attributes, such as door pulls, that can be changed to match a preferred style or decor.
Often, the style of the stand is most impacted by the type of material used in its construction. Larger stands are typically made of wood, while smaller units may consist of veneered plywood. Other materials commonly used in the construction of entertainment stands include plastic, steel, aluminum, and even glass. If glass is used, it is traditionally used in doors to help protect entertainment system components while providing ease of access for using remote controls.
Home theater stands can serve a variety of purposes. Some stands are meant for a single function, such as displaying a television, while other stands are multi-functional. For instance, some stands have removable shelves and add-on components that allow the unit to evolve with an owner's needs, as he upgrades electronics. Even furniture meant for other needs can be transformed into a home theater stand to help meet the design and style elements of the rest of the entertainment area. Other furniture that can serve this same purpose can include dressers, tables, and buffets.
By: jojjik

Home theater stands include large entertainment centers.

By: Pavlo Vakhrushev

Styles of home theater stands can range from traditional to modern.

By: Elenathewise

Some home theater stands have additional cabinets and shelves for expansion possibilities.