What Are the Different Types of Holistic Alternative Medicine?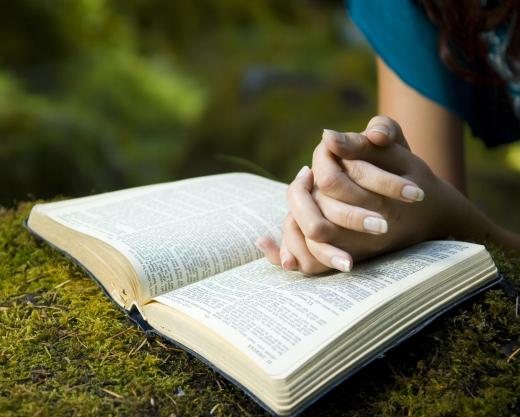 Many common types of holistic alternative medicine originate from traditional Chinese medicine and Ayurvedic medicine, including acupuncture and meditation. Holistic alternative medicine also employs naturopathy or homeopathy with biologically based herbal remedies and dietary supplementation. These alternative therapies are not considered mainstream, but more and more people are looking to holistic medicine for cost-effective and sustainable alternative treatments for a wide range of ailments, especially mental and emotional health issues.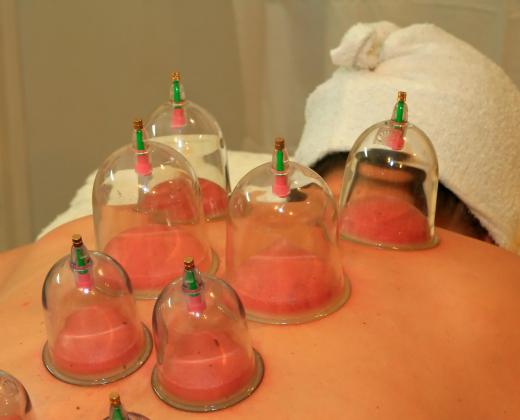 There are various organizations dedicated to the field of holistic health, and they have classified holistic complementary and alternative medicine (CAM) into five general categories. These five basic classifications represent the different types of holistic alternative medicine, provided the medicine is used as a stand-alone, alternative treatment. The five types of holistic alternative medicine are alternative medical systems, mind-body intervention, biologically based therapies, manipulative and body-based therapies, and energy therapies.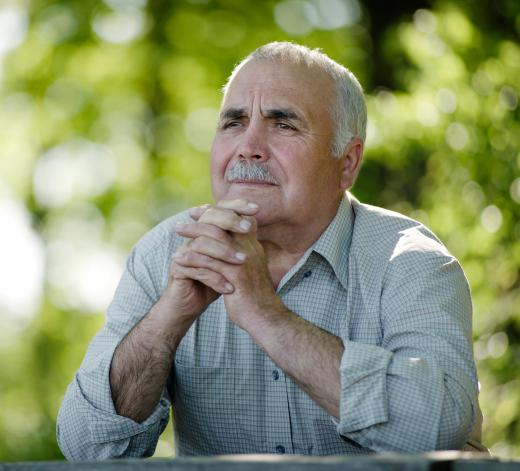 Alternative medical systems largely refer to traditional Chinese and Ayurvedic healing practices, but also include naturopathic and homeopathic therapies. Acupuncture is probably the most well-known form of holistic alternative medicine that falls under the category of alternative medical systems. Mind-body intervention represents the basic philosophy of holistic health as a whole-body treatment rather than a targeted treatment based on isolated symptoms. Meditation, artistic expression, prayer and cognitive behavioral therapy are examples of mind-body intervention therapies used for mental healing.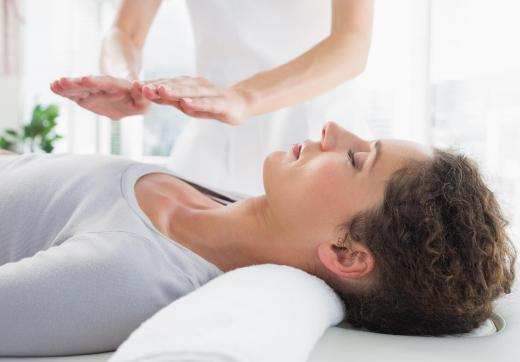 Herbal remedies, homeopathic tinctures and dietary supplementation are classified as biologically based types of holistic alternative medicine. Natural food stores have a wide selection of these products, and there is an abundance of reading material available on the subject. Using biologically based alternative therapies should be discussed with a physician — especially if any conventional pharmaceutical drugs have been prescribed — to minimize the potential for harmful or unexpected interactions.
Manipulative or body-based therapies involve direct manipulation of the body to treat a diverse range of health problems. Chiropractic treatment, body massage and osteopathic manipulation are common examples. These treatments, although considered alternative when used independently of traditional Western medicine, can have a healing effect by reducing pain, pressure and stress caused by an imbalance in the body.
Energy therapy is the fifth type of holistic alternative medicine recognized by most holistic health professionals. The concept is simple but the treatment itself can become quite complex. Put simply, negative energy can be caused by illness or poor mental health, and energy therapy uses a variety of techniques to restore positive energy and optimum health. Reiki and bio-electromagnetic therapies are examples of energy therapies used in holistic alternative medicine.
Holistic medicine professionals treat illness and disease by targeting the contributing factors specific to the individual patient. Multiple alternative therapies can be used to treat the body as a whole by healing the mind and spirit while resolving physical issues and chemical imbalances. Holistic medicine has been valued for its preventive approach and cost-effective, sustainable health benefits across many cultures worldwide.


By: xxknightwolf

Prayer and meditation are important options for holistic healing.

By: Sorin Georgescu

Cupping and acupuncture stem from traditional Chinese medical treatments.

By: sergign

Some people find that contemplation and meditation are important aspects of holistic alternative medicine.

By: WavebreakMediaMicro

Reiki is an example of an energy therapy used in holistic alternative medicine.