What are the Different Types of Green Home Products?
There are many different types of green home products that can be used throughout one's home to boost efficiency, protect the environment, or offer eco-friendly alternatives to products that can be harmful to people or the environment. This includes cleaning products made of natural materials, appliances or items such as light bulbs designed to be more efficient, water-saving faucets, toilets, or showerheads, or even flooring made from sustainably harvested woods such as bamboo. These are just a few of the many different types of green home products that can be incorporated into one's lifestyle.
Cleaning products are often the first step to selecting more green home products. This can range from everything from toilet cleaners and laundry detergent to personal hygiene items such as shampoo. Many of these green home products are made from natural, organic materials or vegetable-based cleaners. They are often free of dyes, perfumes, and bleach, which can be harmful to both people and animals, as well as products like sulfates, phosphates, ammonia, or chlorine which can be harmful to waterways as well as plant and animal life. It is important to keep in mind that this is an oversimplified definition of green home products used for cleaning as well as their harmful effects, and it is a topic that can be researched much more thoroughly.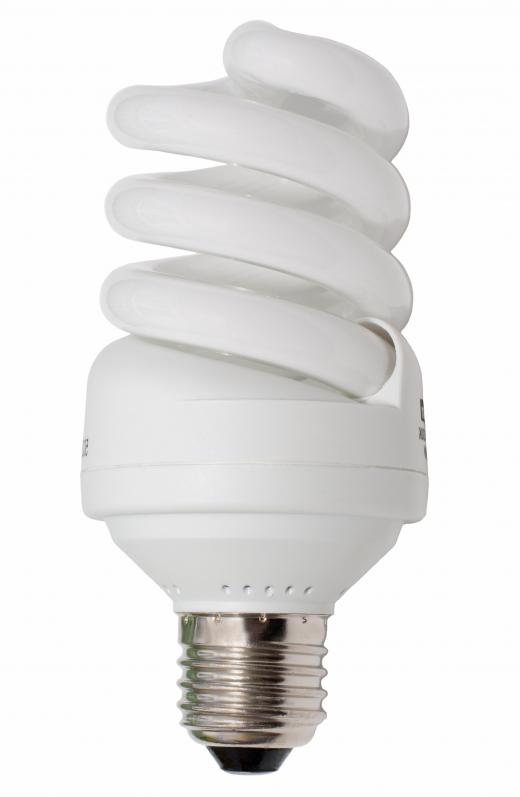 Other green home products focus on improving energy efficiency. It is possible to get appliances such as refrigerators, stoves, air conditioners, and dishwashers, among others, all designed to be energy efficient and to use water and power as little as possible. Water-saving showerheads or toilets are a great way to prevent wasting water, and many offer users the option to adjust the amount of water as needed. Compact fluorescent light bulbs are one simple way to be more efficient, though there are many other more complex ways to be green in the home, such as through the use of solar power for heating or energy.
When painting the home, one might choose to use low-VOC (volatile organic compounds) or non-toxic paints. Wood floors can now be made from sustainably harvested bamboo. Furniture can be made from creatively recycled items, and some plastic patio furniture can be made from recycled plastics. The truth is, there is virtually no limit to the amount of green home products that one can use if one is willing to invest a little time and energy into research and creativity.
AS FEATURED ON:
AS FEATURED ON:

By: li_al

Using energy efficient CFL lights is an easy way to be more environmentally friendly.

By: Elenathewise

A water-saving faucet is one type of green home product.

By: Le Do

Green homes feature energy efficient appliances, such as air conditioning units.

By: afxhome

Low-flow toilets use less water than regular toilets.

By: Odua Images

Energy efficient refrigerators can help homeowners cut down on electricity use.