What are the Different Types of Government Financial Aid?
In the United States there are multiple types of government financial aid that are available for students who are pursuing higher education. Government financial aid is awarded to students through grants or loans. Grants are gifts and do not need to be repaid, while loans will need to be repaid to the government. To be considered for any kind of government financial aid, it is necessary to fill out the Free Application for Federal Student Aid, which is commonly referred to as the FAFSA.
There are multiple types of grants available to college-bound students and most of them are based on the financial need of the student. After a student's need is assessed by completing the FAFSA, he may be awarded a Pell Grant, which is the foundation of government financial aid to students. Once it is determined if a student is a Pell Grant recipient, other forms of aid may be added.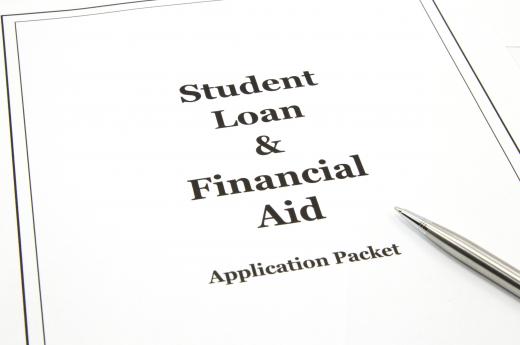 Pell Grant recipients with extreme need are eligible to receive a Federal Supplemental Educational Opportunity Grant (FSEOG), which will help offset the cost of a college education. Other grants that Pell Grant recipients are eligible for are an Academic Competitive Grant and a National Science and Mathematics Access to Retain Talent Grant (National SMART Grant). Academic Competitive Grants require that a student completed a rigorous secondary school program and that she is in the first or second year of a four-year degree program. National SMART Grant recipients must be in their third or fourth year of study in science, math, engineering, technology or a critical foreign language.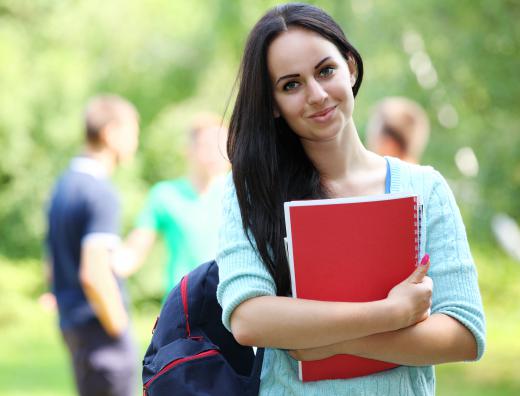 The Teacher Education Assistance for College and Higher Education Grant (TEACH Grant) does not require a student to be a Pell Grant recipient. Instead, the student must be enrolled in an undergraduate or graduate teaching program and commit to teach in a high-need field or in an elementary or secondary school that serves low-income students one year for every year that the grant was received. If the commitment is not met, the TEACH grant is converted into a federal student loan for full repayment.
Student loans are also a significant part of government financial aid programs. Perkins loans are low-interest loans available to undergraduate and graduate students who have significant financial need. Additionally, Federal Family Education Loans (FFEL) and William D. Ford Federal Direct Loans are available to students. Direct Loans and FFEL loans are referred to as Stafford loans. Stafford loans may be subsidized based on need, which means that the federal government pays the interest on the loan while the student is attending school.
The final type of government financial aid for college is a PLUS loan. PLUS loans are made by the parents of dependent undergraduate students or by graduate students. PLUS loans are different than Stafford loans because they require a creditworthy borrower or co-signer, where as Stafford loans are only need-based.
AS FEATURED ON:
AS FEATURED ON:

By: mybaitshop

Many students apply for loans and other financial aid to pay for college.

By: opolja

Many students find the financial demands of college challenging and may apply for financial aid.

By: mocker_bat

Grants are one type of aid that does not need to be paid back by the student.