What Are the Different Types of Goat Cheese Appetizer?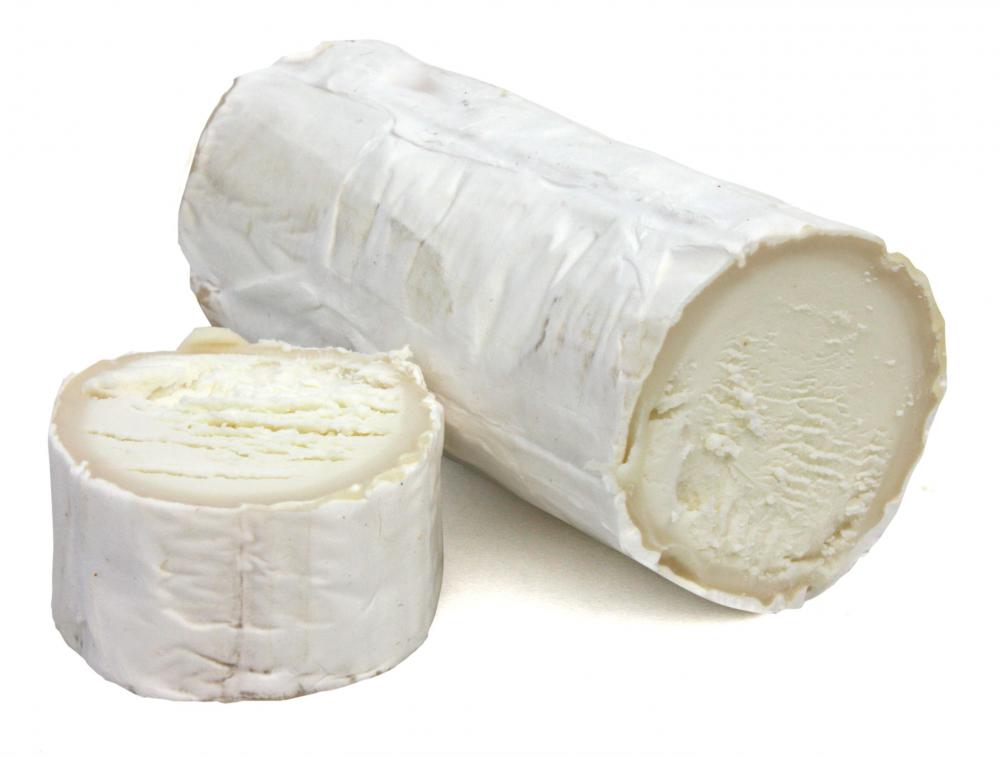 The tangy flavor and soft texture of goat cheese can make a wonderful addition to many hors d'oeuvre spreads. Though there are many different types of goat cheese appetizer, the very best take advantage of the unique flavor combinations particular to chevre. Some of the best types of goat cheese appetizer include spreads, crostini, and stuffed fruits or vegetables. For a comfort-inspired goat cheese appetizer, consider miniature grilled goat cheese sandwiches, or cheese-stuffed ravioli.
The soft, spreadable texture of goat cheese makes it ideal for spreads and dips. For a rustic, hearty goat cheese appetizer, simply place a log of goat cheese on a plate, top with honey, and serve with baguette slices. To soften goat cheese even further, bake it in the oven for about 20 minutes on low heat, then serve with crackers, toast points, and apple slices. Multi-layer spreads can be concocted by layering goat cheese with pesto, sun-dried tomatoes, and cream cheese, then chilling until the mixture sets firmly. For a light, sweet spread, combine goat cheese with fresh, slightly crushed raspberries, and serve with shortbread cookies.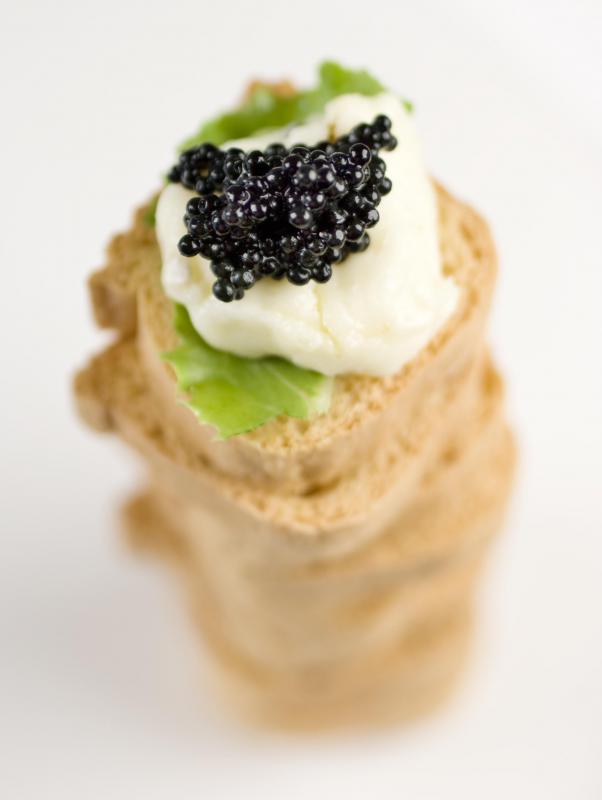 Crostini, a goat cheese appetizer served on small pieces of toast, allows for endless combinations of flavors. Dark, earthy beets make an excellent combination with goat cheese, especially when topped with a drop of balsamic vinegar. The caramelized sweetness of roasted rainbow carrots or cooked onions also combines nicely with the fresh, tart flavor of chevre. For a simple crostini, use an herbed goat cheese on sourdough bread, and drizzle olive oil over the top. A sweet, springtime crostini can combine rye crisps, goat cheese, and fresh strawberries.
The malleable nature of this type of cheese makes it an excellent option for stuffing small fruits and vegetables. Dates can be stuffed with goat cheese, then baked until the skins blister for a luscious, low-fat dessert. Fresh, ripe figs can also become a fast goat cheese appetizer, when filled with the cheese and chopped walnuts. For a light, miniature salad, take firm endive leaves, add goat cheese, and sprinkle thyme and a little honey on top. The low fat content of the cheese and the use of fresh ingredients makes a fruit or vegetable-based goat cheese appetizer a great option for dieters.
While goat cheese can be prized for its light flavor, it can also be a great addition to cozy, homestyle food. Delicious grilled goat cheese sandwiches can be made by spreading sour rye bread with chevre, and adding a slice of ripe tomato and dill pickle chips. If sliced into several small pieces, the sandwiches can then be served alongside a shot glass of tomato soup for dipping. For those skilled with homemade pasta, stuff ravioli with goat cheese, herbs, and artichoke hearts, then bake for a low-fat treat, or deep fry for a decadent snack.
Goat cheese.

Goat cheese topped with basil.

Caviar appetizer with goat cheese and fresh herbs.

Sourdough bread is part of a simple crostini.

Tangy goat cheese can be used in place of cream cheese when making heavy hors d'oeuvres.