What Are the Different Types of Gluten-Free Vegetarian Foods?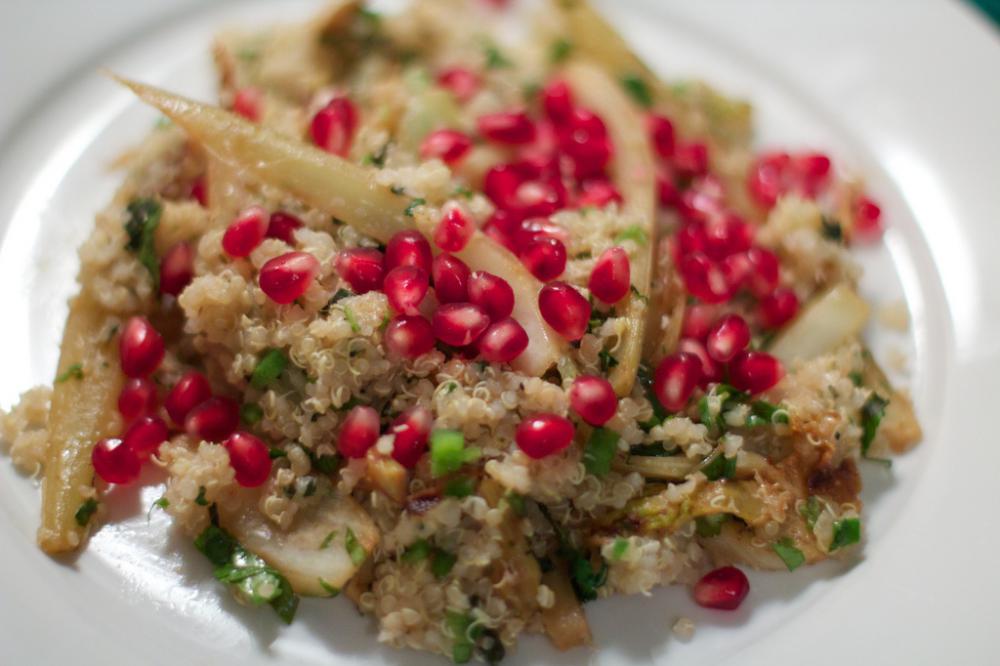 A gluten-free vegetarian diet does not need to feel limiting once the options of alternative flours, gluten-free pastas, and creative casseroles have been explored. Although restaurant ordering might be challenging, the gluten-free vegetarian can still recreate most of her favorite meals in her own kitchen. Homemade veggie burgers on wheat-free buns, Mexican dishes such as enchiladas or nachos, and even gourmet risotto can easily become gluten-free and meatless with the right substitutions.
The key to a decent gluten-free vegetarian diet is finding the right kind of pasta to cook with. Many vegetarian meals revolve around a pasta entree, and several gluten-free varieties are available. If a local grocery store has an international aisle, look for rice pasta in the Chinese food section. Other gluten-free pastas include corn pasta, quinoa pasta, and garbanzo bean pasta.
Flour can creep into even the most unlikely of meatless recipes, and the gluten-free vegetarian will need to explore alternatives to thicken his soups and sauces, bake his sandwich breads, and create his gluten-free desserts. Rice flour is the most common gluten-free alternative. It comes in both white rice and brown rice varieties. Soy flour, tapioca flour, and sorghum flour can also be found. Many gluten-free cooks combine several different types of flours to achieve the best results.
Casseroles are a dream dish for the vegetarian. Cooks can mix in enough ingredients that the meat is not even missed. Rice casseroles can easily be turned gluten-free. To create a gluten-free sauce, cooks can replace the traditional breaded topping with a layer of cheese.
Sandwiches don't need to be out of the question for gluten-free vegetarians. Gluten-free breads can be found stored in freezers at some grocery stores. Vegetarians can create a gluten-free grilled cheese, a portabello mushroom sandwich, or a veggie burger made with black beans.
Most Mexican dishes pack in enough flavor that the meat isn't even needed. Individuals can replace beef with a seasoned bean filling and use corn tortillas instead of flour. Nachos chips are usually a naturally gluten-free food, and they can be piled high with vegetables, cheeses, and sour cream.
Many risotto recipes prove that the gluten-free vegetarian diet does not need to be void of gourmet meals. This rice-based dish usually features a rich cream sauce, a couple vegetables, and the light taste of white wine. If the recipe calls for a little flour, cooks can substitute it with a gluten-free alternative.
Quinoa pomegranate fennel salad.

Garbanzo beans are gluten-free.

Beans are gluten free, but they are subject to cross-contamination.

Millet bread is made from millet flour, which is gluten-free.

Millet can be used to make gluten-free flours.

Rice pasta is a gluten-free vegetarian food.

Gluten-free vegetarian foods include corn pasta.

Enchiladas are a type of gluten-free dish.

Most bagels are vegan and can be topped with hummus or another vegetarian spread.