What Are the Different Types of Gluten-Free Snacks?
There are several different types of gluten-free snacks that can typically be consumed safely by those with celiac disease or gluten intolerance. There are a multitude of no-cook, gluten-free snacks that can be eaten at home or during the day, including fresh and dried fruits, nuts, and vegetables. Hardboiled eggs and homemade trail mix are also good snacks for those with gluten intolerance. For a savory gluten-free snack, "frogs on a log" is often a good option, and a sweet tooth can be satisfied with chocolate and nut butter sandwiches.
Fruit is possibly one of the most popular and easiest types of gluten-free snacks. Nearly any piece of fruit, including apples, bananas, and grapes, can be served alone or together between meals. For a portable gluten-free snack, dried fruits are nutritional and tasty. Dried mango, raisins, apple chips, and banana chips are all quick and satisfying snacks for many. In addition, there are also a number of freeze-dried fruits now available in your grocer's market or at specialty stores.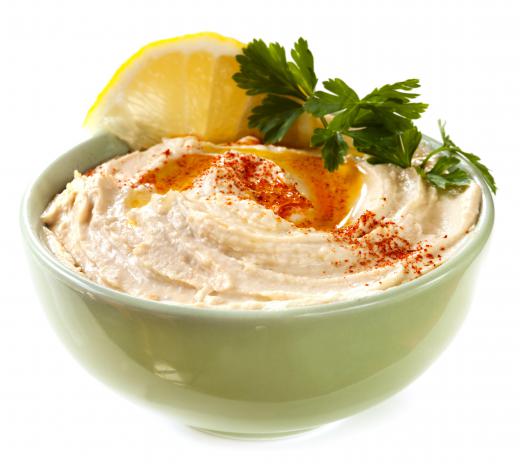 A variety of nuts can also be eaten as healthy, protein-packed gluten-free snacks. A bag of mixed nuts travels well to school or work, or a handful of nuts can be eaten at home to tide one over until the next meal. For added flavor, the nuts can be sprinkled with a mixture of spices and lightly toasted. Nuts can be made sweet with a mix of cinnamon and a gluten-free sugar substitute, or spicy with red pepper flakes and salt.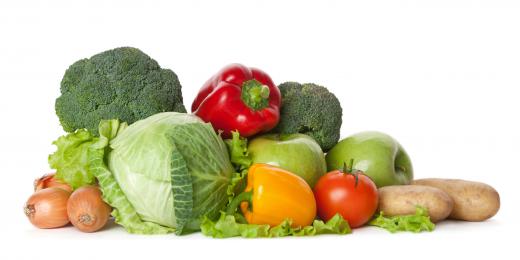 Two of the most popular vegetables for gluten-free snacks are edamame and carrots. These can be eaten alone as a quick, crunchy snack or with a dip. A bowl of hummus or peppered cottage cheese is a common choice, and can add protein to these gluten-free snacks, keeping one fuller for longer. Edamame, a popular vegetable in Japanese culture, is also delicious when simply sprinkled with a small amount of kosher or sea salt.
Homemade gluten-free snacks require slightly more preparation, although they are typically simple as well. A hardboiled egg often makes a good snack between lunch and dinner. Homemade trail mix made with a mix of nuts, dried fruits, and gluten-free cereals is easy to make in large batches and portion out for future snacking.
"Frogs on a log" is typically a quick and healthy snack for those with celiac disease. A piece of celery is split in half and then filled with cream or cottage cheese. Sliced, pimento-stuffed olives are then layered on top. This gluten free snack provides a vegetable, protein, and a small, salty bite.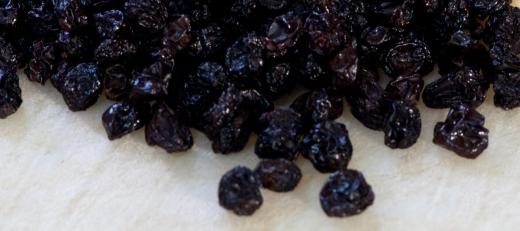 For a sweet snack, chocolate and nut butters are popular, although, when purchasing these items, it is important to make sure that each are gluten-free and not made in the same factory that produces other products containing gluten due to the risk of cross contamination. Dark chocolate can be spread with any number of nut butters, including almond, cashew, and pistachio, and then topped with another piece of chocolate. This can make a sweet afternoon snack or a light dessert.
AS FEATURED ON:
AS FEATURED ON:

Hummus is an easy-to-prepare, gluten-free snack.

By: Karramba Production

Fresh vegetables are gluten-free.

By: Xuejun li

Gluten-free snacks may include certain chips.

By: BigDreamStudio

Raisins are a simple, gluten-free snack.

By: Celso Diniz

Bananas are a popular gluten-free snack.

By: razmarinka

Edamame salad is gluten-free.

By: angelo.gi

Yogurt is typically gluten-free but high in calcium and protein.

By: Ewa Brozek

Cheese is typically gluten-free.

By: dolphy_tv

Blueberry bread made with almond flour is gluten-free.

By: Bert Folsom

Freeze-dried fruits provide a healthy, crispy snack.

By: Przemyslaw Sitek

Air popped popcorn does not contain any gluten.

By: Pixmax

Lupini beans are a common gluten-free snack.

By: nata777_7

Cottage cheese and eggs are good gluten-free snack items.

By: Piotr Marcinski

People with celiac disease must avoid eating gluten.