What Are the Different Types of Glass Bedroom Furniture?
There are many different types of glass bedroom furniture, though some common pieces include tables or nightstands with glass tops, hutches or other large pieces with glass in the doors, and vanities with large mirrors or mirrored surfaces for use in bedrooms. Tables and nightstands are among the most common pieces of furniture that include glass, usually as the top of the table or nightstand, either through supports on the side or placed on top of a pedestal. There are also a number of glass bedroom furniture pieces that utilize glass or mirrors in doors and other panels on the furniture, usually for aesthetic or practical purposes.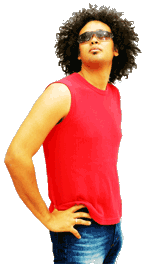 Glass bedroom furniture typically refers to any type of furniture used in a bedroom which utilizes pieces of glass as part of the furniture. These pieces often use tempered glass, since it is stronger than many other types of glass and when broken it is less prone to forming large shards. Depending on the style of such glass bedroom furniture, the rest of the piece may be made from another material such as wood or metal.
One of the most common types of glass bedroom furniture is a table or nightstand that uses a piece of glass as the top surface. Tables are often found in large bedrooms, especially those that may include a sitting area with seats or a couch. Nightstands are usually placed on either side of a bed, providing a tabletop and potential storage for those sleeping in the bed. Many of these nightstands and tables use glass tops for a more pleasing aesthetic design, often with small supports on each side of the glass or on top of a full pedestal beneath the top.
There are also a number of glass bedroom furniture pieces that use glass for a more ornamental purpose. Vanities and hutches, for example, often feature glass doors that allow someone to see what is within the item without opening it. Many of these pieces may use panels of glass within a larger door on the piece instead, often tinted or frosted glass, for a pleasing appearance that can still protect the contents of the furniture from potentially harmful sunlight.
Reflective glass and mirrors are often used in glass bedroom furniture as well. These types of pieces include vanities, often designed for a person to sit at and use the mirror when applying makeup. There are also large hutches and clothing cabinets that can include long mirrors for use when trying on clothing.