What Are the Different Types of German Appetizers?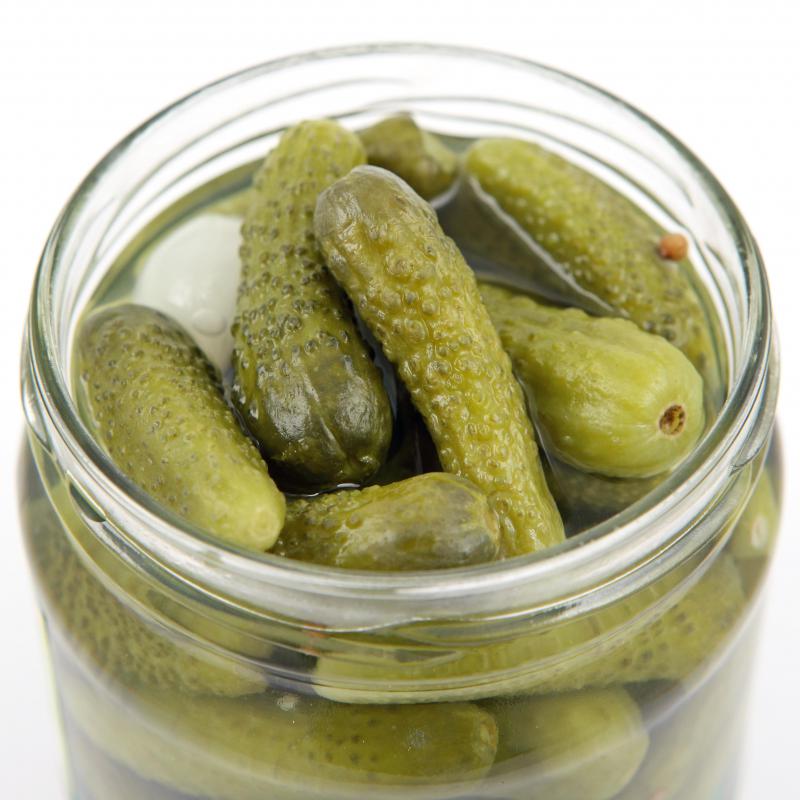 German appetizers, or vorspeise as they are known in Germany, typically are served before a soup dish and the main course. It is not uncommon for German appetizers to be served as side dishes in restaurants or as pre-dinner snacks in German households. The range of German appetizers is extensive, but a classic German appetizer will often include ingredients such as cheese, meats, vegetables, potatoes and fish. The different types of appetizers can be categorized by which of these ingredients is the main one, such as meat, potatoes or fish. Although some of the more traditional appetizers are served in restaurants throughout Germany, there can be regional variations in terms of how the dishes are prepared.
German potato salad, or kartoffelsalat, originated in the southern regions of Germany, where the dish is served warm. This appetizer is rather sour to taste, because the salad is served with vinegar and finely chopped onions, bacon or pork. In the northern regions of Germany, however, potato salad is served with mayonnaise instead of vinegar.
One of the most common appetizers in German restaurants is herring with beetroot. Usually, this combination of fish and vegetables is served with carrots, mayonnaise, onions, black pepper and dill. There also are regional variations of how this dish is served, and some restaurants will serve herring and beetroot with rye bread.
A specialty in Berlin, rollmops are a popular appetizer in many German restaurants. Slices of pickled herring are layered with onion and gherkins, then rolled to form cylindrical parcels. Usually served cold, rollmops might be served with or without bread.
Bierkase is a German white cheese and a specialty in the southern regions of Germany. This particular cheese is often referred to as beer cheese because it typically is eaten with beer. Generally, bierkase is served with sliced onion on small slices of pumpernickel bread as a finger food. Bierkase is renowned for its pungent aroma and intense flavor.
Aufschnitt platte is an appetizer platter that consists of a range of meats. Various types of sausages, hams and other cooked meats are included on the platter, but they are often served cold. Rye bread, butter, pickles, onions and tomatoes are often served as an accompaniment to German appetizers that contain cold meats.
Kartoffelknodel is a form of potato dumpling that might be served as an appetizer or side dish. In Bavaria, kartoffelknodel is prepared using both cooked and raw potato. As an appetizer, potato dumplings usually are served without any accompaniments.
By: ChantalS

Gherkins are often used on the inside of rollmops, a German appetizer.

By: Wolna

Beetroot is often served with herring as a German appetizer.

By: SunnyS

Bratwursts and other varieties of German sausages can be served on an appetizer plate.

By: sdraskovic

Bierkase is a type of cheese typically served with beer.

By: anjelagr

In Germany, most versions of potato salad are served warm with a vinegar dressing.