What are the Different Types of Garden Pottery? (with pictures)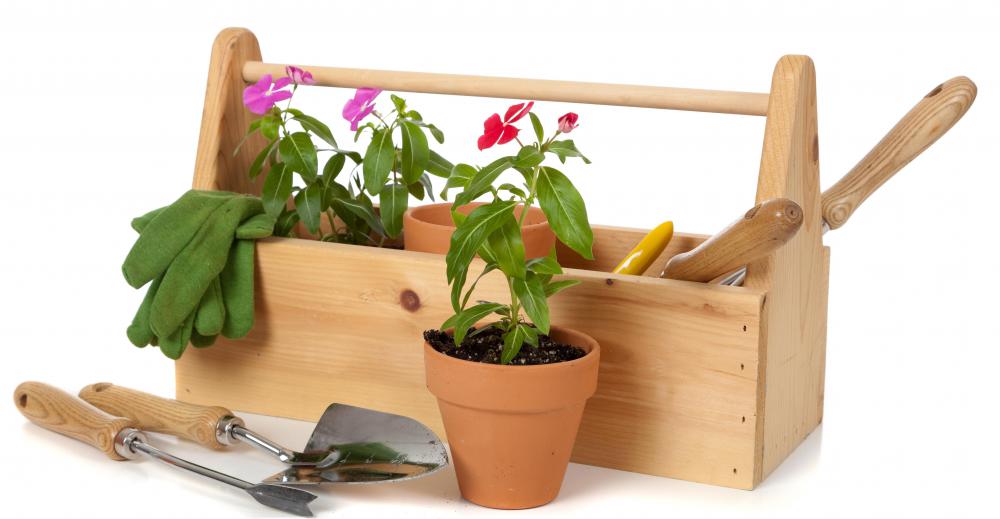 Most true pottery is made of ceramics such as clay, and this is true with garden pottery as well. Ceramic is a word that describes material whose properties are completely changed by heating. Pottery is normally used to describe pieces that are constructed on a potter's wheel, or hand molded, but many other types of planters are sometimes called pottery even though in the strictest sense they are not. Some of these include pieces made from concrete, stone, and even wood. Sometimes pottery in the garden is used purely for decoration, but most of the time, the pieces are used as planters.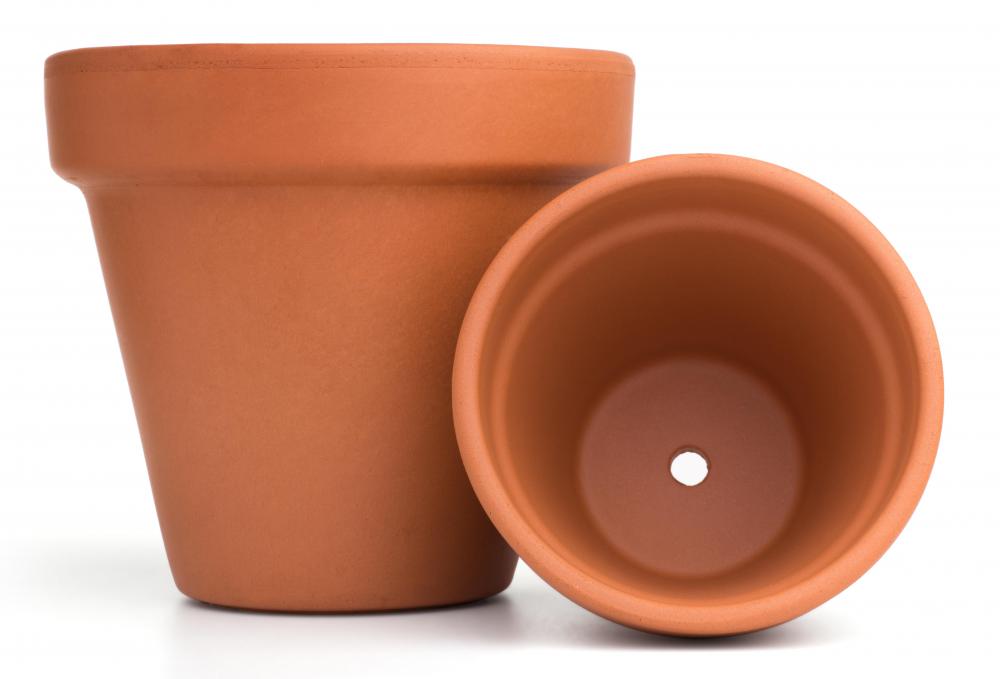 Garden pottery has both a practical and an aesthetic use. Pots of flowers in the garden add interest, and may frequently be used to bring the garden atmosphere onto patios and porches. Pots are available in various sizes, able to accommodate both large and small plants. These planters may be placed on the ground or in hanging planters. Hanging planters are typically used for vine type plants, while ground level garden pottery works best for flowers or plants with upright stems.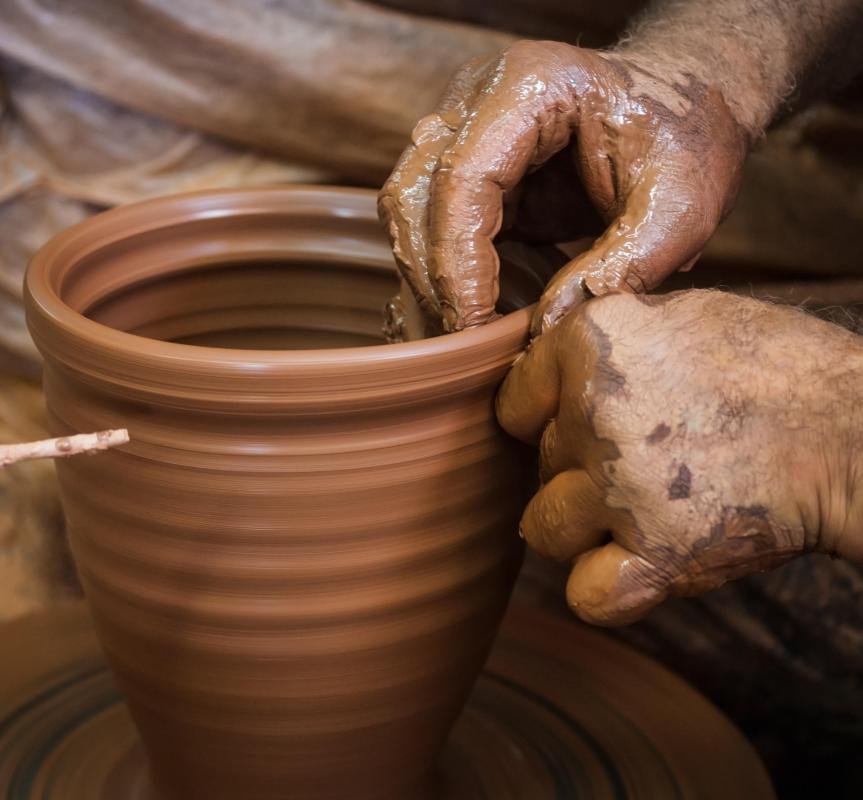 Most clay pottery is made by taking raw clay and hand shaping it as it spins on a potter's wheel. As the clay is spinning, single hand movements evenly work the entire piece of clay. When done properly, the piece should end up symmetrically correct, without the need to stop and take measurements or make adjustments. Once the molded shape is finished, it is then put on a shelf to dry, which can take several days. Once the piece is completely dry, it is ready for firing and glazing, two processes that strengthen the mold and add a finish to the clay.
Some garden pottery made of clay is painted after it is fired. The pieces are sometimes painted a solid color, though it is not unusual for the pots to be multicolored and painted with designs such as geometric patterns or flowers. In most cases, the more the pot is decorated, the more expensive it is. Other ways of decorating clay pottery included sculpting designs into the clay or using embossing methods.
Handmade clay pottery is usually more expensive than pieces that are mass produced. This is because handmade pieces are typically one of a kind, and in most cases, are considered a type of artwork. Other less expensive garden planters can be purchased made of concrete or stone. Wood planters are another option. Wood planters must be lined with plastic, because watering of plants inside the container would eventually cause the exterior wood to rot.
Gardening tools and plants in pottery.

Some pots are made of terracotta clay.

Most clay pottery is made by taking raw clay and hand shaping it as it spins on a potter's wheel.