What Are the Different Types of Fragrance Ingredients?
Fragrance ingredients may include natural or organic substances, as well as synthetic chemicals used to give a scent to products, such as shampoo, soap, cosmetics, and perfume. Some fragrance ingredients are naturally found in plant-based essential oils, including lavender and mint. Other fragrance ingredients are man made, including acetone, which can have potentially harmful side effects. Cleaning products often contain fragrance ingredients such as benzyl alcohol and camphor. Ethanol is a fragrance ingredient often found in laundry detergent and fabric softener.
Some fragrant ingredients that are organic and all natural generally will not cause serious side effects. Even though they're natural, these fragrance ingredients may still cause allergic reactions in some people. Some of the fragrance ingredients considered all natural are plant based, such as eucalyptus or citrus oils. These are often found in cleaning products, such as dishwashing liquid and bathroom tub and tile cleaners. Natural fragrance ingredients are often preferred by those who are concerned with protecting the environment and not being exposed to harmful substances.
Another example of natural or botanical extracts and ingredients are those found in scented candles. Fruit scents such as berry and orange are often used in fragrant candles. Homemade soy candles may contain fragrances such as natural apple and cinnamon.
Essential oils contain ingredients with a fragrant aroma, although some are mildly scented. Almond oil is one of the more subtle fragrances used in bath oils and scented candles. Basil is a fragrant ingredient mostly used for cooking, although in some cultures, it is used for bath oil fragrance. Grapefruit fragrance is commonly used in natural cleaning products.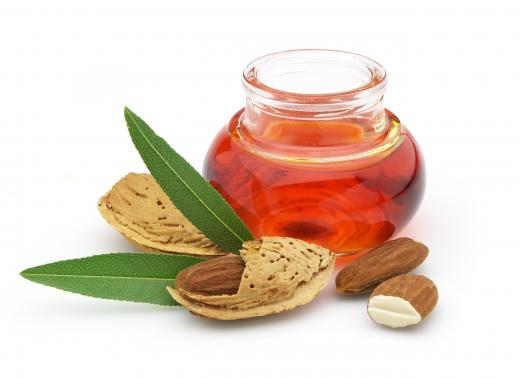 Some fragrance ingredients may cause side effects if users are exposed to them for extended periods of time. Ethyl acetate, which is commonly found in colognes, shaving products, and nail-care products, may cause skin and eye irritation, as well as dizziness in certain individuals. Limonene, which is a common ingredient found in perfumes and soaps, is thought to be carcinogenic with prolonged use or skin contact. Users are also encouraged to wash their hands thoroughly after contact, especially before consuming food.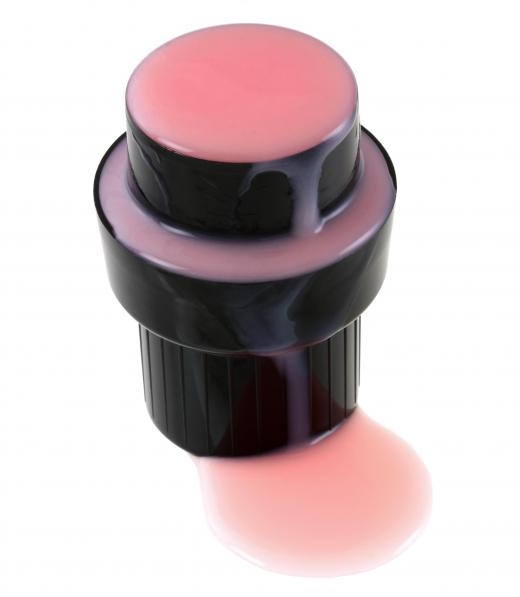 Fragranced products are also commonly used for medicinal purposes. One fragrant ingredient often used as a nasal decongestant is menthol, which is often used in nasal sprays and chest rub ointments. Mentholated cough drops are also used to soothe irritated throats and calm dry coughs.
AS FEATURED ON:
AS FEATURED ON:

By: picsfive

Fragrance may be included in some skin care products.

By: Dionisvera

Almond oil has a very subtle fragrance.

By: sassyphotos

Fabric softener often contains ethanol, a chemical that provides fragrance.

By: Galina Semenko

Mint is a refreshing, clean scent.