What Are the Different Types of Environmental Science Internships?
Environmental science internships can be quite diverse in nature. Paid and unpaid internships can be found at universities, consulting companies and local or regional regulatory offices. These internships can provide work experience in environmental science on a research, business or political platform.
Students study environmental science as part of the curriculum in a variety of college degrees. Most colleges offer an environmental component in their science, business and legal disciplines. The types of environmental science internships available in each discipline are diverse.
In the field of science and research, internships offered through universities and research organizations can appeal to biologists and geologists. Natural resource majors and agriculture students might also be interested in gaining valuable work experience through an internship in environmental science. A research-based internship will involve sample collection in the field and sample analysis in the laboratory. Environmental science internships for science majors can be offered in any geographical area, but the best options might be located near a conservation area or polluted waterway.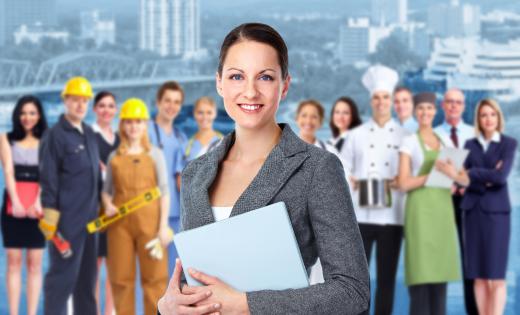 For business-minded environmentalists, some internships might be found working with a local consulting agency. An environmental science major interested in the administrative or consultative aspects of the discipline can take on the role of an office assistant to learn the ropes. For someone who might be interested in starting an environmental science consulting agency after graduation, this is a great way to begin networking and planning for success.
A popular type of environmental science internship falls under the category of law and politics. Tasks might involve writing and reviewing policies, regulations and case studies of relevant environmental issues. In most parts of the world, the local or regional governing agency responsible for protecting the environment hires interns for temporary positions that are often long-term and paid. Graduate-level students are targeted for these types of internships because of long-term nature of the opportunity. There is a high probability that a graduate-level internship will lead to a permanent position after the student graduates.
Many organizations that offer environmental science internships are also non-profit companies. A substantial portion of their work efforts are related to education and research. As a result, students interested in working with non-profit businesses in the education or research industries are encouraged to apply for internships.
Internships typically are regarded as volunteer work. Paid internships are hard to find unless the position is meant for a graduate-level candidate. The benefits of completing a summer internship in environmental science during an undergraduate career include hands-on training and technical experience. These benefits can have a positive effect on a student's career development and ability to network.
AS FEATURED ON:
AS FEATURED ON:

By: Stanisa Martinovic

A research-based internship will include working in the field and possibly collecting samples.

By: Kurhan

Your interest in environmental education can be pursued with an internship at a local business trying to project a more environmentally-friendly attitude.

By: Photographee.eu

People interested in environmental science may volunteer with a grounds crew to see how gardens are maintained.

By: ueuaphoto

Environmental science internships might focus on preservation and sustainability.

By: Andres Rodriguez

Students may take on internships prior to graduation to ensure a successful transition into a career.