What Are the Different Types of Electrolysis for the Face?
The different types of electrolysis for the face focus on the most common, and sometimes less common, areas of the face that produce unwanted or excessive hair. Such areas include the eyebrows, cheeks, chin, upper lip, and hairlines. An electrologist will determine which of the three most common methods of electrolysis is most appropriate for the patient depending on her hair type, where it's located on the face, and how excessive it is or often it grows. Most people undergo several electrology treatments before achieving permanent hair removal. Although the overall cost of electrolysis on the face usually is more expensive than other, quicker hair loss methods, the hair loss is permanent and therefore future treatments are unnecessary.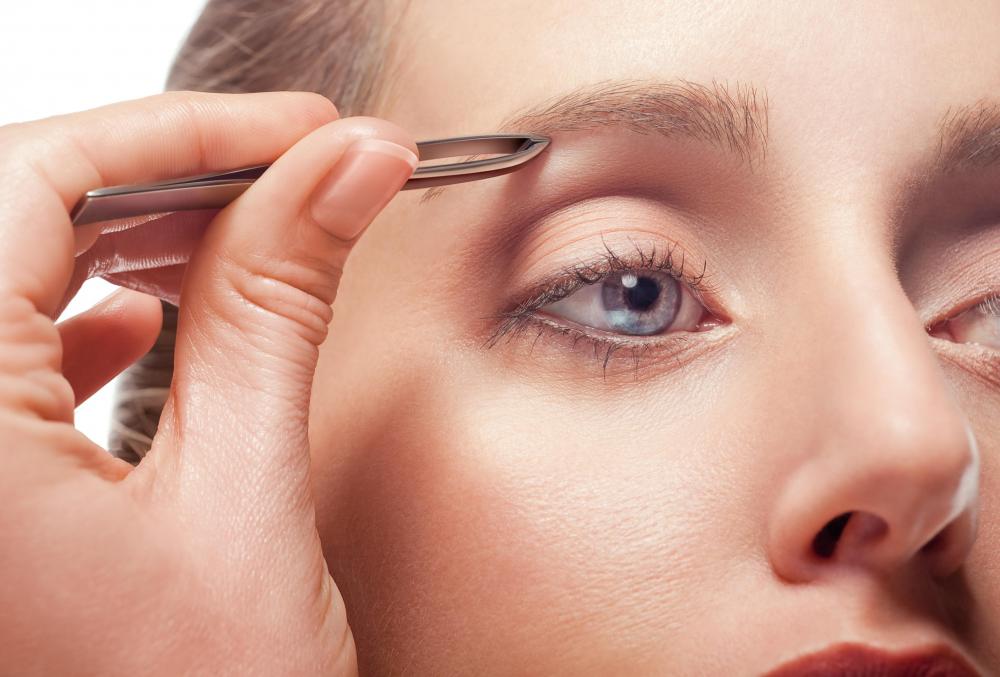 There are three basic types of electrolysis. The first is called galvanic electrolysis, which destroys the bottom part of the hair follicle using the body's own chemicals and a direct electrical current. The second is called thermolysis electrolysis, and it uses heat to destroy the tissue that surrounds the hair follicle. The third type of electrolysis is often referred to as the blend, because it employs both the galvanic and the thermolysis methods, either at the same time or one right after the other. A trained electrologist will examine the patient and determine which method of electrolysis for the face is appropriate for the patient's situation and needs.
Many people choose electrolysis for the face to permanently remove hair between and near their eyebrows, their upper lips, and the small patch of hairy skin that often appears under the bottom lip. These facial areas commonly experience hair overgrowth. Some people experience excessive hair growth near their hairlines, both close to their foreheads and the sides of their faces, where sideburns typically grow. Chins and cheeks are also common areas for electrolysis as they present hair overgrowth for many people.
The face is one of the most common body parts for which people use tweezers, razors, and hair removal creams. Such alternative hair removal methods are less expensive than electrolysis for the face, but they don't produce as long-lasting results. For example, using electrology to remove normal upper lip hair can cost up to $300 US Dollars (USD), and for people with excessive hair growth, it can cost as much as $1,000 USD. Still, these are usually one-time costs because it normally only takes a few treatments before the hair is permanently removed. People who shave, tweeze, or apply creams sometimes have to do it as often as a few times a week and for some, the costs of tools combined with the time and effort involved make these methods more expensive in the long run.
By: Yanik Chauvin

Galvanic electrolysis uses an electric current to remove hair.

By: MarkFGD

Plucking is less expensive than electrolysis but produces only temporary results.

By: alex83ch

Electrolysis to remove unwanted hair on the upper lip may cause temporary irritation.