What Are the Different Types of Electrical Project Manager Jobs?
Electrical project managers oversee electrical work in a number of fields and industries. Those interested in design can find electrical project manager jobs with engineering and consulting firms, while candidates looking to work with their hands may prefer positions with electrical contracting firms. Some project managers have office jobs, where they produce estimates, schedules, and budgets required to complete an electrical project. Outside of the construction field, candidates can find electrical project manager jobs in manufacturing and industry. Each of these types of project management jobs has its own specific requirements in terms of education, skills, and experience.
The construction industry is one of the most common sources for electrical project manager jobs. Crews led by project managers install and maintain electrical wires, cables, and related equipment. These supervisors can lead crews ranging from just a few workers to hundreds of employees. Larger projects often require the work of a senior electrical project manager and multiple assistant managers, who track and order materials, schedule workers, and maintain the project schedule. To qualify for these jobs, employees often work their way up through the company, taking on increased responsibilities and leadership roles.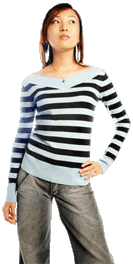 Electrical project manager jobs are also available in electrical and mechanical contracting firms. Rather than manage work crews on the job site, these professionals manage the business aspects of the project from inside the office. They provide estimates, maintain contracts and master schedules, and coordinate invoices and material order forms. One project manager can oversee multiple projects depending on scope and complexity. These office positions often require a degree in business, electrical engineering, or a related field.
Those with a background in engineering or a technical field may find electrical project manager jobs in design. These professionals work in engineering and consulting firms, where they design the wiring and electrical systems in a building or home. They meet with architects or building owners to determine their needs, then develop electrical drawings showing the layout and arrangement of wires and cables to meet these needs. The project manager not only designs the project, but also sees it through to its completion, coordinating with contractors and building owners to answer questions and solve problems that may arise.
Electrical project manager jobs can also be found in the manufacturing arena. These project managers oversee the development and production of new lines of electrical and electronics products, ranging from televisions to semiconductors. Many have extensive experience and training in business or electrical engineering, though requirements can vary by company.
AS FEATURED ON:
AS FEATURED ON:

Woman with hand on her hip