What Are the Different Types of Economics Degree Requirements?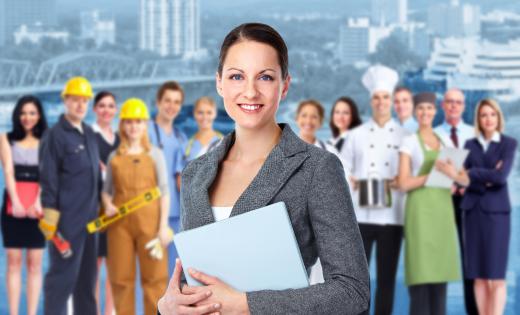 An economics degree prepares students for a wide variety of careers in government, nonprofit organizations and businesses around the world, and it focuses on how supply and demand affects people, businesses and countries. Economics degree requirements vary by degree level but usually always require the student to complete courses in microeconomics, macroeconomics, statistical analysis and economics research. Final program requirements can include an internship, project, thesis or examination, as well as a grade point average (GPA) requirement. A prerequisite degree or diploma also is a common requirement.
Students usually have to meet some prerequisite economics degree requirements before starting coursework. Although some schools may make exceptions if one can pass certain entrance exams, associate's and bachelor's degree programs usually require a high school diploma or equivalent. Programs may require that the student completed specific math courses in high school and maintained an appropriate GPA. Master's programs usually require a bachelor's degree that may or may not be in economics, and doctorate programs often require a master's degree. Aptitude exams also are common requirements for many schools that offer associate's, bachelor's, master's and doctoral degrees in economics.
Economics degree requirements at all levels of study usually include coursework in business and economics. Associate's and bachelor's degree programs additionally require general education coursework in the liberal arts and sciences, business, technology and other subjects studied as electives. Areas of study specific to economics include macroeconomics, microeconomics, statistics, operations research, linear programming and intermediate and advanced economic theory. Master's and doctoral programs typically focus on advanced topics in economics and may require the student to have taken introductory economics courses before admission. Graduate programs often include courses devoted to preparing for the thesis or dissertation required to graduate.
To fulfill the economics degree requirements for most programs, a student will complete a capstone course, comprehensive exam, thesis, dissertation or internship. Although associate's degree programs may not include any of these, bachelor's programs in economics often require a capstone course that focuses on a project or an internship at a local business. Master's degrees in economics mostly focus on a comprehensive thesis for which the student prepares throughout the program, but some programs also require a comprehensive examination. A doctorate can require comprehensive exams, intense research and an extensive dissertation that must be approved by the student's dissertation committee. After successfully finishing all courses with an appropriate GPA and completing all final program requirements, the student will obtain his or her economics degree.


By: Kurhan

In many postgraduate programs, participation in one or more internships is a requirement for graduation.

By: michaeljung

An economics degree prepares students for a wide variety of careers in government, nonprofit organizations and businesses around the world.

By: Tyler Olson

Students pursuing an economics degree are often assigned an advisor to help them choose the best courses.

By: bramgino

Writing a dissertation is typically required to obtain a PhD in economics.