What Are the Different Types of Dyslexia Aids?
Dyslexia aids are meant to help those with this condition read and write a little easier. Some dyslexia tools, such as colored paper and particular fonts, are put into place by the people creating reading materials. Computer software and audio books also can help people who have dyslexia. Other dyslexia aids are easily toted around, and may even be used by people who do not have the condition.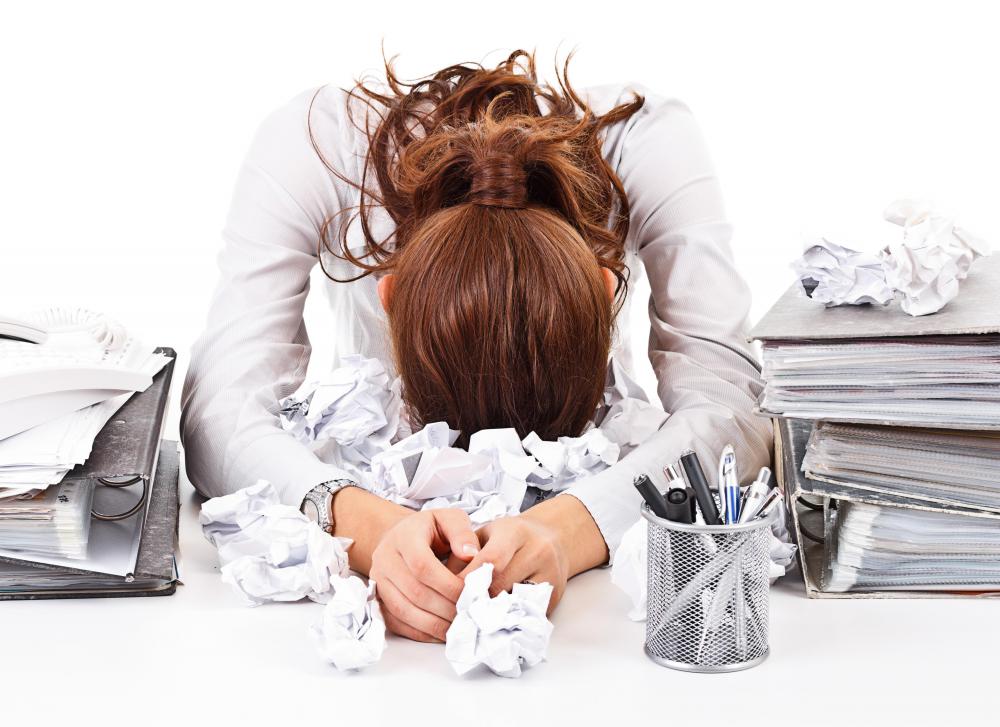 Some reading materials are made with dyslexics in mind, because some simple changes to the paper or font can make a big difference. For example, colored paper can help dyslexic readers clearly read material that white paper might not allow, because white paper tends to give off a glare for those with this condition. Colored ink is another dyslexia aid that can reduce glare, though the same effects often can be obtained by placing a colored film over pages that do not come with color changes. Other simple dyslexia aids include using a clear font, lowercase letters, and many graphs and pictures to break up large blocks of words.
Many of the most popular dyslexia aids involve technology. For instance, dyslexics can easily keep up with literature by listening to audio books, and they may be able to get words on the screen faster by dictating to the computer instead of typing. Spellchecking software is one aid that is used by most people, not just those with dyslexia, but it is particularly useful to those who need some help spelling correctly. Additionally, some software can correct words based on the context in which they are used, and these types of dyslexia training aids also often point out words that are most often misspelled so writers can try to avoid these mistakes in the future.
There are some dyslexia tools that people can carry with them for use on nearly any type of reading material. Some people like to use magnifiers that they can place between their eyes and a book, making it easier to read the words. In some cases, dyslexia aids are normal objects that nearly anyone can benefit from, such as rulers or note cards that can be placed under each line of text to keep the words straight. Even highlighters or simple colored markers can be used to mark text so it is easier to comprehend, because this can make most reading material less intimidating than usual for those with dyslexia.
By: julaszka

Some books are designed to be easier for dyslexic people to read.

By: Grafvision

People with dyslexia may benefit from simple tools like highlighters.

By: mamastock

As writing in cursive clumps the muscle memory of making letters into fewer movements, an individual with dyslexia may benefit from learning to write in cursive.

By: elisabetta figus

Although boys and girls are equally likely to be dyslexic, boys are more likely to act out as a result of struggling with the condition.