What are the Different Types of Drywall Supplies?
There are a few drywall supplies that any homeowner should have on hand when installing new walls. The essential construction materials are drywall, drywall tape, and joint compound. The most basic tool supplies include a tape measure, utility knife, joint knife, two different sizes of taping knives, a pole sander, and sanding blocks. There are some additional drywall supplies, such as a drywall lifter, hammer, and saw, that can be helpful if attempting large or numerous projects.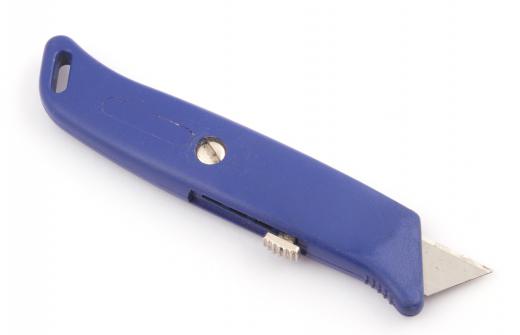 Drywall is rated by a number of factors. Green colored drywall is generally moisture resistant and the best choice for bathrooms. Fire-resistant types are best for areas like kitchens and basements, where electrical and heating elements are located. Thin drywall is best suited to hallways and low-traffic areas, while thicker material is best for outer walls and high traffic areas, such as garages and living areas.
Standard drywall tape is acceptable for use. Some homeowners, however, prefer mesh versions that stick to the wall on their own, and allow for the easier smoothing of joint compound. Premixed joint compound is a bit more expensive, but ensures a smooth and even product.
Perhaps one of the most important drywall supplies is a good tape measure, preferably one that is at least 30 feet (9.14 m) long. Careful measurements must be taken, since even a mere inch in miscalculations can create waste and extra cost. To cut drywall, a sharp utility knife is essential. This smallest of the drywall supplies is all that is necessary to score and break drywall into the correctly measured sizes. A knife utility saw can be helpful when completing large projects, since it can cover a large area in a quicker amount of time than a utility knife on its own.
Smaller projects may not require the use of a drywall lifter, but it can come in handy when working on ceilings or high walls. A drywall hammer can also be used to carefully knock the pieces into place. These drywall supplies are optional, but can cut down on time and manpower.
To fill the spaces between pieces of drywall, a joint knife about six inches wide (15.4 cm) is necessary. Taping knives help to finish the walls off to a smooth finish. At least two are recommended, with eight and 10 inches (20.32 and 25.4 cm) being the most common sizes used. To apply the tape, a mud pan is necessary. Joint compound is placed in this pan to make it easy to hold and accessible for the knives.
Quality sanding tools are also mandatory on a list of drywall supplies. A pole sander is allows the user to cover a large area quickly and smoothly. Several sanding blocks of various grits are also important to have, since the joint compound needs to be worked down from a bumpy to seamless finish, to prepare it for painting.


By: yellowj

A man uses a taping knife to skim coat a drywall panel.

By: J and S Photography

A utility knife is a necessary part of drywall installation.

By: tigger11th

Drywall is available in many sizes.

By: Kristina Benter

Installing drywall requires using a number of different tools, including joint knives and trowels.