What Are the Different Types of Dr. Seuss Decor?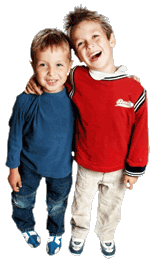 There are many different types of Dr. Seuss decor that parents and teachers can use to decorate nurseries, playrooms, classrooms, and party rooms. Curtains, wallpaper, framed prints, wastebaskets, and clocks featuring different characters from his books are just a few of the many options available for furnishing a room with Dr. Seuss decor. Baby showers, christening celebrations, and children's birthday parties can all be enhanced with Dr. Seuss decor since invitations, paper plates, napkins, party favors, balloons, and other party supplies designed with Dr. Seuss characters are readily available.
Decorating a baby's nursery is fun and easy to do with the wide variety of Dr. Seuss decor designed to decorate an infant's room. A crib bedding set, decorative crib rail cover, diaper stacker, crib mobile, and hamper featuring characters from Horton Hears a Who, Dr. Seuss's ABC or The Cat in the Hat will quickly impart color and whimsy to the nursery. When choosing Dr. Seuss decor, different characters from various books can be used, or the decorating scheme can focus on a character or two from a single book. The nursery can be decorated solely in the bright colors and characters from One Fish, Two Fish, Red Fish, Blue Fish or Horton can share a wall with the Lorax, Thing One, and Thing Two.
As the child grows, the baby decorations of the nursery can be replaced with Dr. Seuss decor suitable for the growing child. The crib bedding can be replaced with toddler bedding, and the nursery hamper can be replaced with a set of storage containers that can be used for dirty laundry or toys, all sporting a Dr. Seuss theme. Since a diaper stacker isn't needed for a growing child, room can be made for a child-sized armchair featuring one of the Dr. Seuss characters.
Decorating with themed furnishings can be expensive. Fortunately, it is possible for someone with a limited budget to adorn a room with Dr. Seuss decor by painting and adding a few inexpensive embellishments. Painting a room the same colors used in a favorite Dr. Seuss book and hanging a few framed pages of the book are inexpensive ways to incorporate a Dr. Seuss theme to a room. Fabric is available featuring Dr. Seuss characters, so curtains and a bedspread can be made at home to continue the Dr. Seuss theme without breaking the budget.
Two young boys