What are the Different Types of do-It-Yourself Bathroom Projects?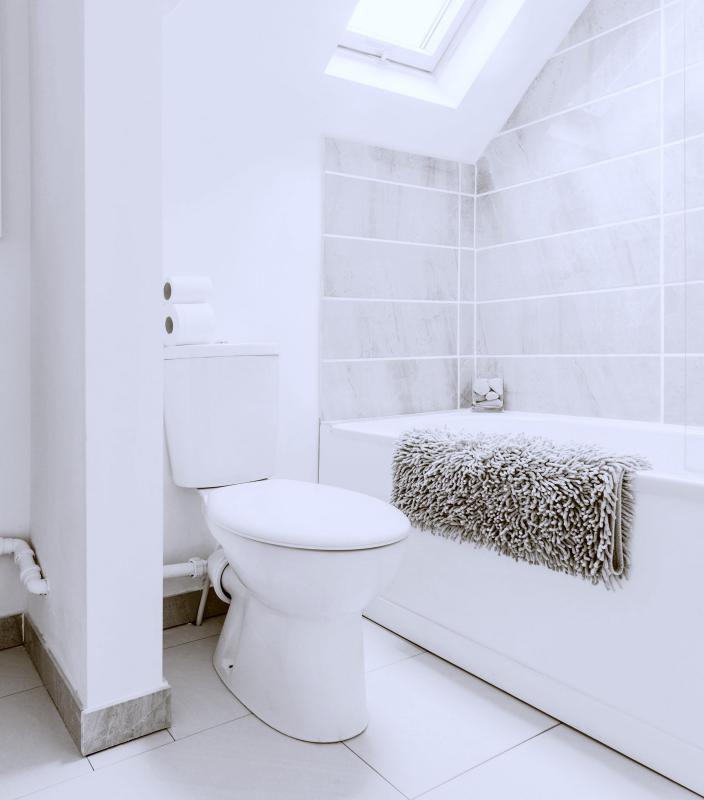 A dated and worn-down bathroom can allow a space meant to be comfortable and relaxing to turn into a completely utilitarian room. Since most bathrooms are relatively small rooms, it may be surprising how few detail changes it takes to turn a tired water closet into a luxurious spa retreat. Do-it-yourself bathroom projects are generally quite simple for even a novice homemaker, and may only take a few hours to complete.
One of the easiest do-it-yourself bathroom projects is freshening up the walls. A quick coat of paint may be enough to add a patina of shine to a room, but don't stop there. Customize a paint job by using two-tone designs, putting a lighter shade on the top quarter of the room to give an illusion of height and airiness. Add baseboard trim or a painted border to give the room some colorful dimension. For a children's bathroom, try painting in fun details, such as sea creatures, big bubbles, or even a mermaid.
Make a bathroom more organized through simple, do-it-yourself bathroom upgrades. Add floating shelves for towels and accessories that will help get clutter off the vanity surround. Purchase a small wooden basket and fill it with rolled-up towels and washcloths, preventing all those freezing cold sprints down the hallway to grab a forgotten towel. Use the space of the room creatively; a gap between a cabinet and the toilet is an excellent place to stash a bathroom scale, freeing up more floor space and preventing a cluttered look.
For a weekend-long do-it-yourself bathroom project, freshen up the whole room by replacing the floor tile. Pick tiles in soothing spa shades of aqua, green, and white, or go for a zen-inspired ambiance with taupe, cream, and sage. After old tiling is removed, lay out the entire new floor using small wooden blocks as spacers for grout between each tile. Photograph the layout for reference, then pull the tile back up and get to work. Mastic, a type of resin, can then be laid down and leveled, followed by tiles and grout. A quick polish after the mastic and grout has dried and the beautiful new floor is ready to go.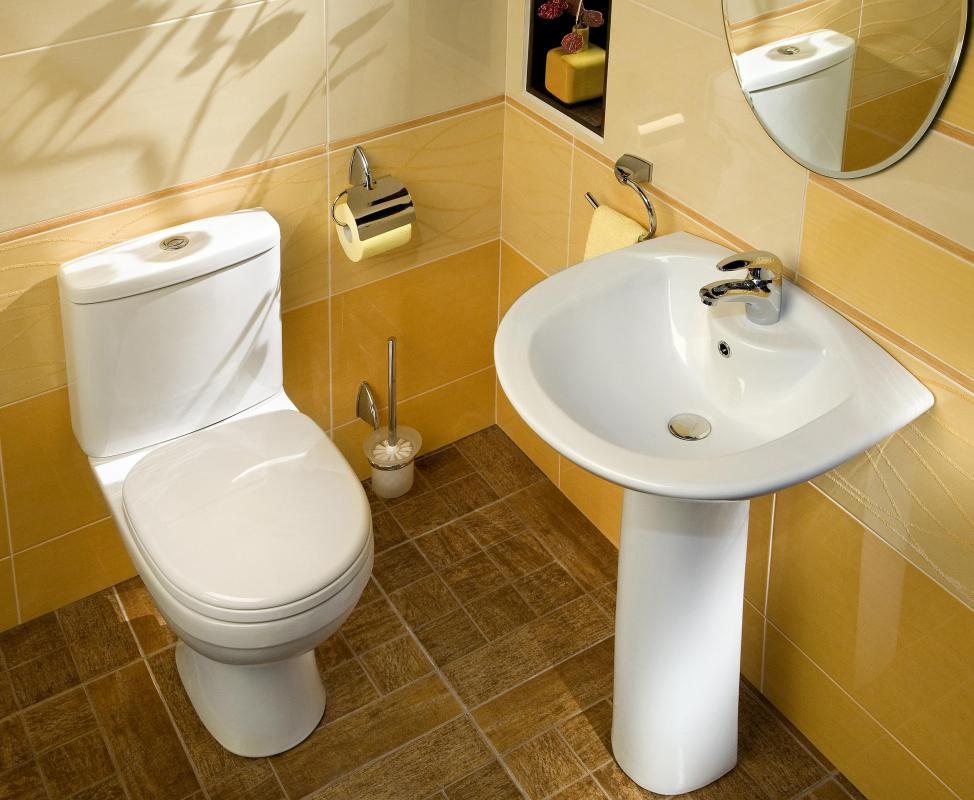 Replacing dull fixtures is usually quite simple and can change the look of a bathroom in just minutes. Try removing the basic, flat bathroom mirror and replacing it with a vintage framed version, or a mirror cabinet that provides extra storage. Visit a flea market or hardware store to find neat cabinet handles, drawer knobs, and even new door handles. Transform a basic shower into a spa oasis version by replacing a bland shower head with a massage or rain shower.
For a child's bathroom, personalizing the room can be a great do-it-yourself bathroom project to do with the kids. Add fun shower curtains with animals or silly prints, and complement with related soaps and a bathmat. It is also possible to embroider the first initial of each kid's name on his or her towel to prevent mix-ups. Keep bath toys in a bucket next to the tub, both for easy clean up and to keep close at hand for any sea battles that may arise.
Bathroom projects can range from a little painting to all-out renovation.

Changing bathroom sink fixtures can be included in a DIY bathroom project.

Many bathroom plumbing projects require only basic tools and little expertise.

Normal shower heads can be replaced with waterfall or raindrop shower heads.

Smaller DIY projects might include replacing the toilet roll holder and the towel racks with updated designs.