What are the Different Types of Dental Implant Complications?
Dental implants typically provide a safe and effective treatment for patients seeking permanent replacement of missing teeth. Even though these implants can be highly effective, there are some significant complications that can arise with their use, such as infection, implant rejection and implant overload. Some patients also experience bone loss and inflammation. Understanding each of these dental implant complications is necessary for patients to make an informed decision about using these devices.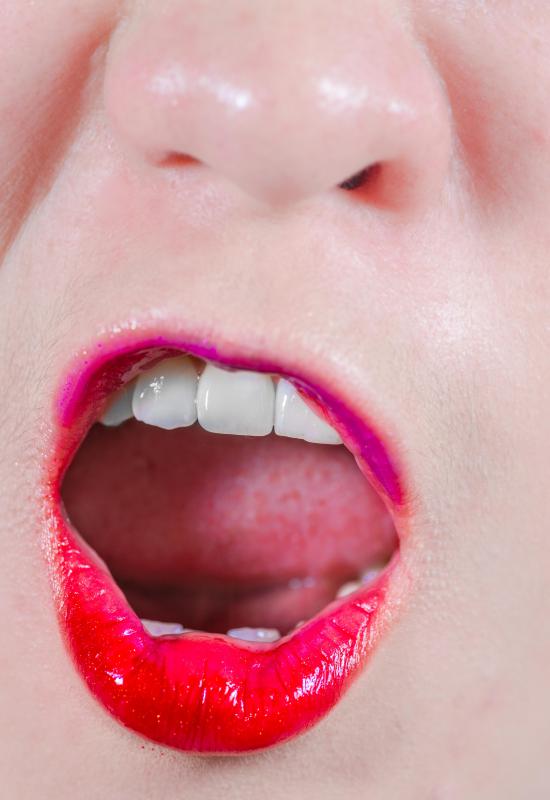 One of the most common dental implant complications is infection, which commonly occurs shortly after new implants have been put in place. Infection of the implants occurs when the bones and gums surrounding the implant become infiltrated with bacteria following their insertion. Keeping the mouth clean is important to help avoid infectious dental implant complications. Additionally, nicotine may increase the chance for infection. For this reason, smokers should consider cessation before and after the implant process to reduce the chance of infection and ensure proper healing.
Rejection is also a common dental implant complication that can impact successful use of these devices. Rejection occurs when the body views the dental implant as a foreign body. When this occurs, the body begins to attack the implant, pushing it out of the bone and gums. Other surgeries, such as a kidney or liver transplant, also may contribute to dental implant rejection.
Another pertinent dental implant complication that can arise is implant overload. Overload commonly occurs when too much pressure is placed on the implant during the biting process. Biting pressures that are applied before the implant becomes firmly rooted in the surrounding bone may result in the loosening or loss of the dental implant. Patients with new dental implants should focus on reducing biting pressure to help prevent implant overload.
Dental implant complications also can include bone loss around the implant. Bone loss that occurs around a natural tooth is referred to as periodontal disease. This same condition can occur around an implant. Combating this problem requires consistent aftercare that includes x-rays to monitor the bone loss around the dental implant. Bone loss can result in the loosening of the tooth and additional problems with the dental implant.
Inflammation of the dental implant is another complication that can arise. Inflammation includes redness, swelling and pain at the dental implant site. When inflammation occurs, the body attempts to heal the inflamed area. Even though healing can occur, the body's reaction may promote bone loss and loosening of the dental implant, which can result in pain and swelling. Individuals with dental implants should monitor their gums for signs of inflammation and report these symptoms to their care provider.
An illustration of the parts of a dental implant.

Dental implants are typically a safe and effective method of tooth replacement.

Artificial teeth implants often require general anesthesia, which raises the risk of complications.

A diligent oral hygiene regimen may help prevent periodontal disease and the need for dental implants.

X-rays can be used to detect bone loss around dental implants.

Smokers should consider cessation before and after a dental implant is installed to prevent complications.

Dental implants provide effective replacement for people who have lost a tooth due to gum disease.