What Are the Different Types of Dairy-Free Dips?
Many of the popular dips on the market include dairy products such as cheese and sour cream, but there are some dairy-free dips. Most dairy-free dips are marketed to those that either have lactose intolerance or simply prefer to eat dairy-free. The different types of dairy-free dips include salsa, guacamole, hummus, baba ganoush, and spinach.
Salsa is a traditional Mexican dish that is made from fresh produce. The most common preparation includes chopped tomatoes and onions, finely minced chili peppers, and cilantro. Some cooks also add garlic and salt. Pico de gallo and picante sauce are also dairy-free dips made from fresh tomatoes, onions, and peppers. All three dips are typically served with tortilla chips and as an accompaniment to Mexican dishes.
Another dairy-free dip that originated in Mexico is guacamole. Fresh avocados are mashed into a paste and combined with salt to create a dip. Lemon juice may be added to prevent the avocado from turning brown. Guacamole is most often served with chips as an appetizer or snack but may also be eaten with main dishes or as a sandwich spread in lieu of mayonnaise.
International inspired dairy-free dips such as hummus are becoming more readily available in the United States, based partly on an increase in need for dairy-free products. Hummus is a Middle Eastern dish made from chickpeas, which are a legume and also known as garbanzo beans. The chickpeas are mashed into a paste then mixed with garlic, tahini, olive oil, and salt to form a dip. The dip is spread on pita bread and served as a first course.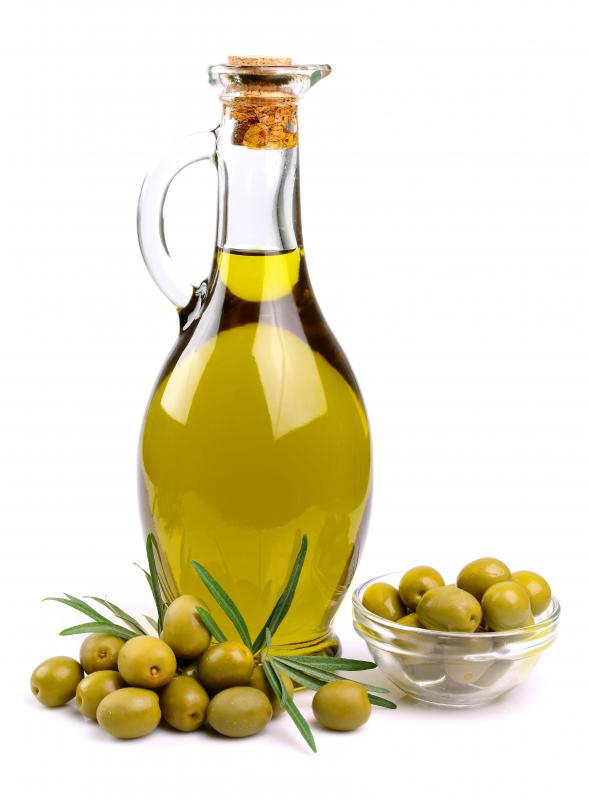 Baba ganoush is another one of the well known dairy-free dips that originated in the Middle East. In some countries, such as Lebanon, baba ganoush is served as an appetizer while in other countries, such as Egypt, it is served as a side dish. Baba ganoush is prepared by broiling a whole eggplant until soft. The eggplant is then peeled and the pulp combined with olive oil, salt, lemon juice, and cumin. The mixture is used as a dip with bread.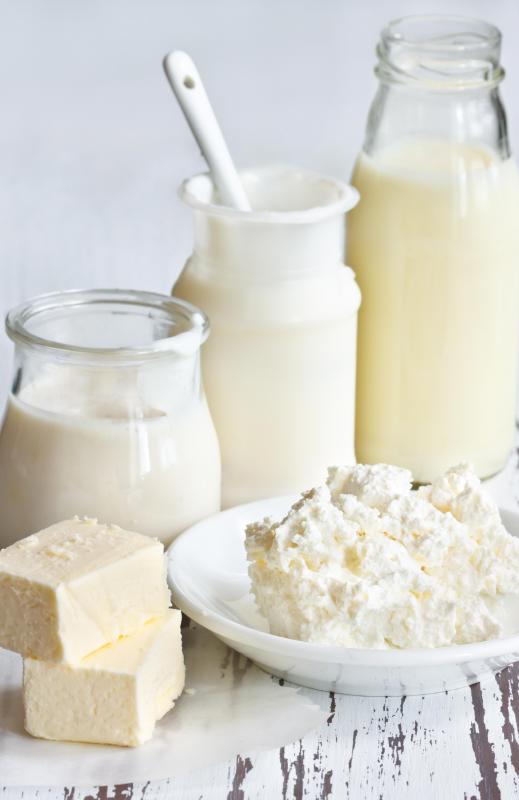 Traditional dairy-free dips in the United States such as spinach are also suitable for vegans. Spinach dips are most often made with cooked and drained spinach that is blended with salt, garlic, and mayonnaise or sour cream. For a dairy-free version, most cooks opt for sour cream substitutes such as soy yogurt.
Hummus is a tasty, dairy-free dip.

By: Stuart Monk

Guacamole is a dairy-free dip.

By: dreambigphotos

Spinach dip is a dairy-free dip.

By: margo555

Olive oil, which contains no dairy products, is an ideal ingredient for making dips.

By: lidante

Some people have an allergy or intolerance to dairy products or avoid them for ethical reasons.

By: JJAVA

Robust Mexican salsas made with chopped vegetables and fruit are almost always dairy-free.

By: dream79

Non-dairy sour cream can be used to make a creamy dairy-free dip.