What Are the Different Types of Dairy-Free Casseroles?
There are many different types of dairy-free casseroles; with a few substitutions, most casseroles can be made without milk products. A casserole is really any dish in which vegetables are combined with potatoes, rice, or pasta, and in many cases a meat or other protein, and baked together in one dish. Most contain a creamy sauce in which the ingredients cook, but soy milk, tofu, or a roux made from flour and non-dairy fat can be used to thicken the sauce that holds the dish together.
Different meats — such as chicken, turkey, pork, lamb, and beef — can be used to create many flavorful dairy-free casseroles. Fresh seafood, including fish, shrimp, and mussels, are also sometimes used. Canned fish, such as tuna or salmon, can be substituted for fresh seafood when preparing casseroles.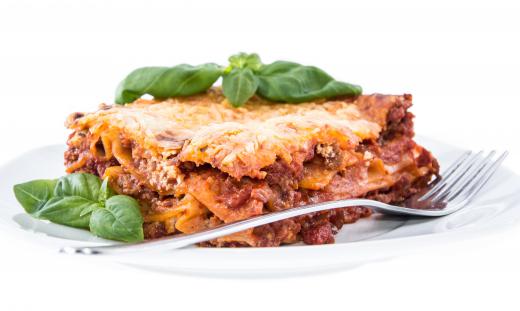 Pasta noodles, bow ties, and macaroni are additional common ingredients for these casseroles. Combined with dairy-free substitutes for traditional ingredients like butter, milk, and cheese, the pasta dishes accommodate those requiring a lactose-free diet. An assortment of spices and non-dairy products like tofu are often used to create creamy sauces for pasta dishes.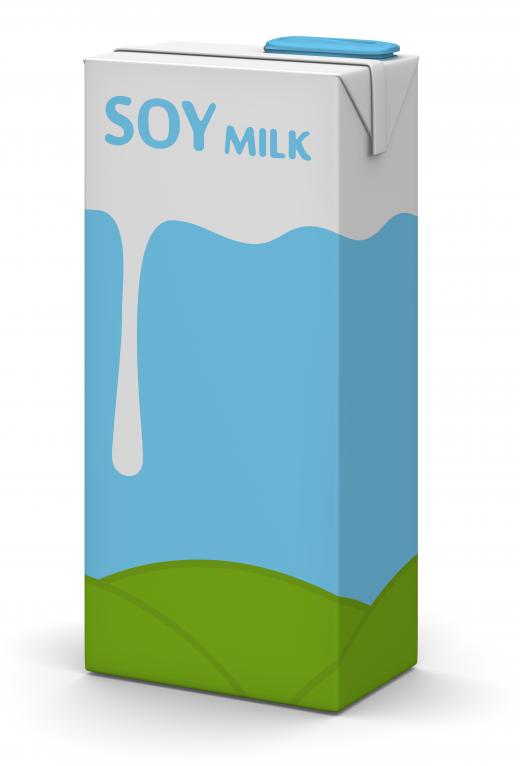 Vegan recipes use a variety of fresh vegetables to create dairy-free casseroles such as leeks or spinach baked in sauce. Gluten-free and soy-free dishes are prepared using ingredients such as fresh spinach and mushrooms for a lasagna casserole or tofu, spices, and dairy-free soy Parmesan for eggplant Parmesan. An additional vegan casserole idea is potpie using vegetables and tofu as the main ingredients.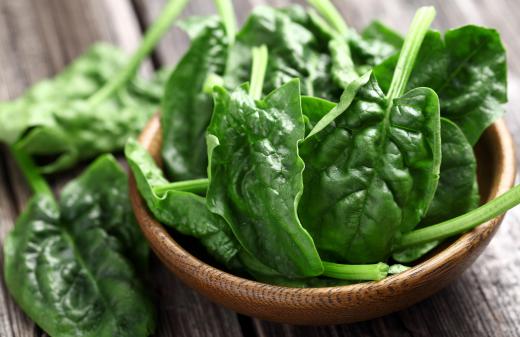 Another source for dairy-free casseroles is white potatoes with a non-dairy sauce to create an au gratin dish. Mashed potatoes combined with spices can be used to create a soy and gluten free casserole. Sweet potatoes, which are a good source of vitamin A and C, potassium, and other nutrients, are prepared using non-dairy products then baked as a casserole.
Rice or pasta can also be used as main casserole ingredients. White or brown rice can be combined with meat, fish, or vegetables to create a healthy and hearty casserole. For a twist on a traditional favorite, baked ravioli with sauce is easily prepared as a main dish casserole using non-dairy ingredients and substitutes to accommodate lactose intolerant individuals.
AS FEATURED ON:
AS FEATURED ON:

By: HandmadePictures

For a low carb meal, make lasagna with tofu instead of pasta.

By: 3dsguru

Some dairy-free casseroles incorporate soy milk.

By: Dionisvera

Spinach is often used in dairy-free casseroles.

By: natalyka

Seafood casseroles can be made with healthy fish like salmon.