What Are the Different Types of Creative Writer Jobs?
Creative writer jobs may focus on either fiction or non-fiction. Within these two main writer job types are many positions in different industries such as publishing, advertising and entertainment. While some of these creative writing jobs are full-time employee types, others are independent contractor or freelance based.
Freelance creative writers typically work as independent contractors remotely from home for single or multiple clients rather than as onsite employees. The work may be long- or short-term in nature. Freelance types of creative writer jobs may include writing articles, press releases, blogs, website copy, ads, reports or other work. Although some of these jobs or projects may involve meeting in person, many of these positions are fully telecommute with the work being done over the Internet. Communication between freelance writers and clients may include email, telephone, conference calls or any combination of different solutions.
In the entertainment industry, creative writing jobs may involve more face-to-face contact, although there are still freelance commercial or jingle writers. Some freelancers specialize in writing bios and press releases to promote musicians or other artists. Others may write celebrity gossip blogs or cover shows and other events for fashion magazines. Other creative writers in the entertainment industry write fiction works such as television shows or films.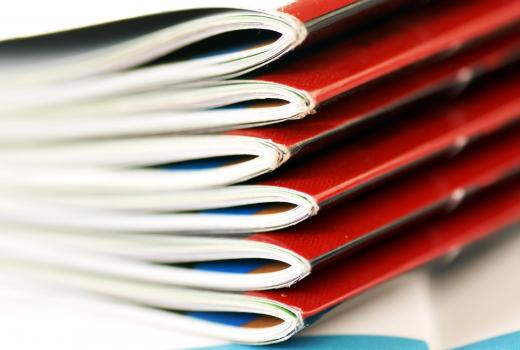 Freelance writers as well as part-time or full-time employees write for publications that may be web based or involve onsite work. These jobs or projects could involve writing feature articles or smaller "filler" pieces such as lists, quizzes or puzzles. Publishing creative writer jobs may include fiction work such as short stories. Creative writing jobs for newspapers are often full time or part time onsite although some newspapers accept freelance work for weekend living or other lifestyle sections.
Advertising creative writers, or copywriters, make work onsite or offsite on a freelance basis. They invent creative ads that may be for the Internet, print, broadcast or other media. Some creative writer jobs in advertising combine copywriting with graphic art or web design.
Other types of creative writing opportunities include greeting cards, ebooks, playwriting and poetry. Some creative writers ghostwrite books for people who want their name on the book, but don't want to write it. Website or other articles may also be ghostwritten. Other writers consider crafting their own books to be creative writer jobs. Some authors focus on fiction such as novels, while others choose to write non-fiction books on subjects they are experienced in and passionate about.
AS FEATURED ON:
AS FEATURED ON:

By: Minerva Studio

Many creative writers use the Internet for research and telecommuting.

By: Julija Sapic

A creative writer might work for an academic journal to create content.

By: Minerva Studio

Freelance creative writers typically work as independent contractors.

By: mizar_21984

Creative writer jobs span a wide range, including freelance article writers, TV and movie script writers, music jingle writers and ad copywriters.

By: AntonioDiaz

Writers with a specialty, such as medical or technical writing, often find work quickly.

By: Andy Dean

A musically inclined writer may find work as a jingle writer in the entertainment industry.

By: Andres Rodriguez

Creative writers might write blogs about their favorite music or television shows.