What Are the Different Types of Conveyor Controls?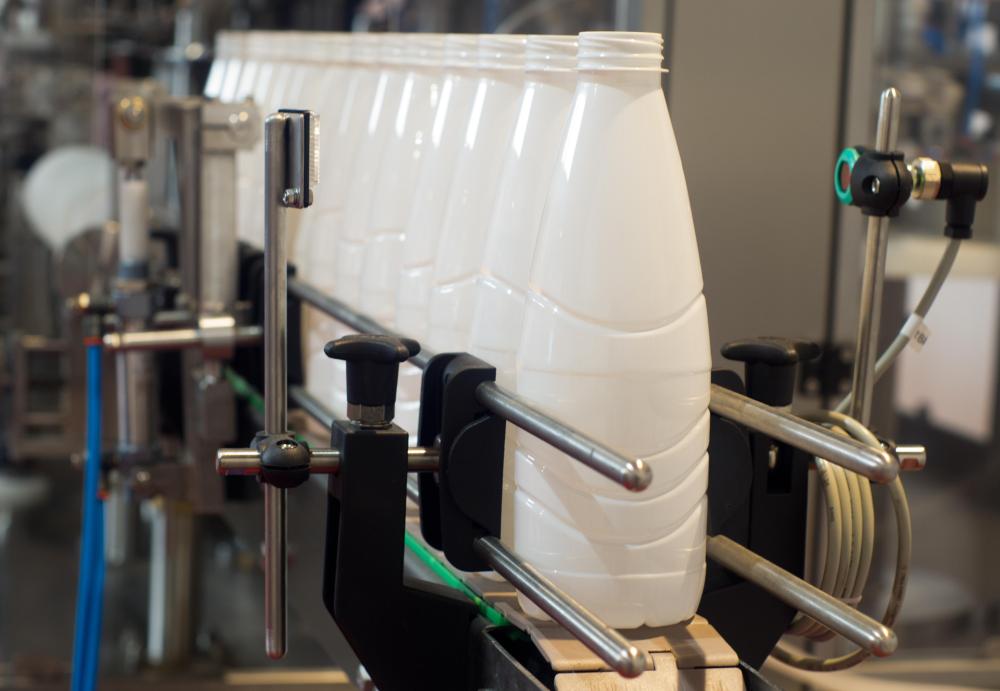 Conveyor controls go far beyond the simple start and stop buttons used on the earliest models. Reverse, up and down as well as alternate route gating are operated by manipulating conveyor controls. While many of the controls are activated by human touch and eye control, some are activated through the use of bar codes and infrared readers. As a package enters a particular section of a conveyor, automatic conveyor controls switch the package to an alternate track in order to send it to its correct final destination.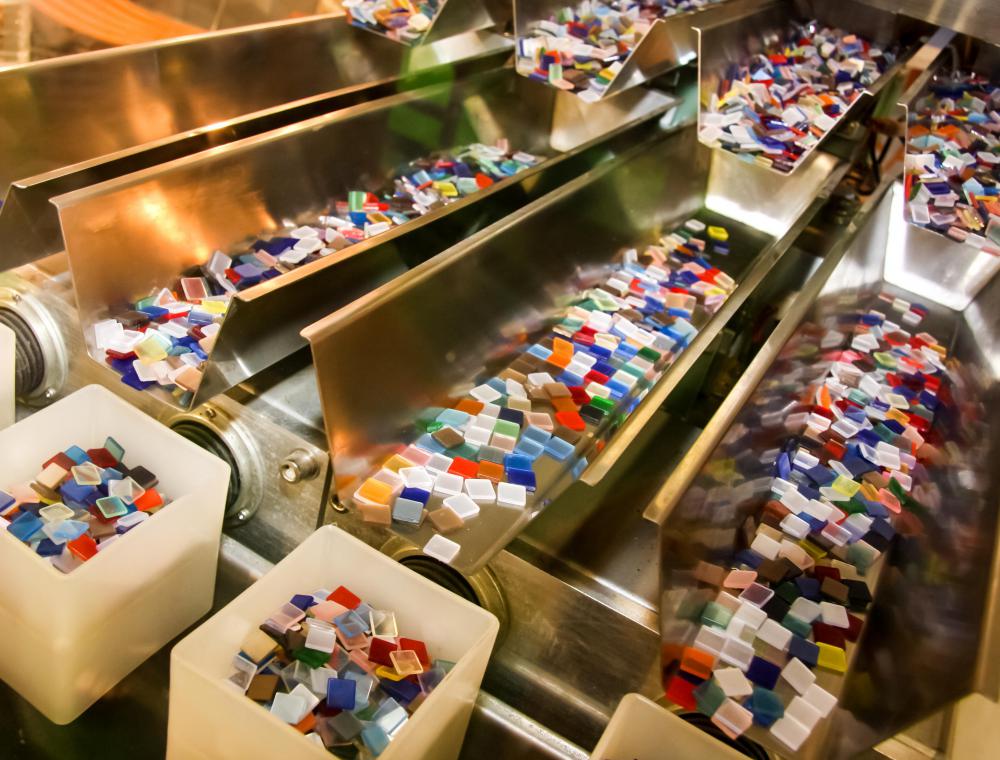 The conveyor is a type of roadway traveling through many factories, stores and warehouses around the world. The use of the conveyor makes it possible to manufacture or send many objects to different locations while placing them on the same basic belt. Electronic eyes make it possible for a conveyor to identify packages that are different and, through the use of automatic conveyor controls, the conveyor is able to arrange the packages in similar groupings. This is also a convenient method of loading trucks. These same automatic conveyor controls are able to slow or speed the conveyor to match production.
Some conveyor controls are manipulated by hand. Tension of a belt-type conveyor as well as alignment of a roller-type conveyor can be adjusted through the use of controls mounted on a central control panel. Gluing, folding and taping are all handled by moving a control on a conveyor station. Periodic checks of the product allow workers to make critical adjustments of the controls to make certain that quality is not compromised. In some bakery applications, conveyor controls activate and modulate temperature from cold to hot on some conveyor systems.
Electricity is used for many conveyor applications, however, air controls many of the functions along the conveyor system. Many rejected objects are blown off of the conveyor system by a jet of compressed air. As the computer's electronic eye detects a problem, the controls call for a blast of air to blow the faulty piece off of the line and into another conveyor or a collection bin. Occasionally, when the conveyor passes in front of a doorway or other passageway, a control will shut the conveyor down, raise a section of conveyor to allow a vehicle to pass and then lower and restart the conveyor. The conveyor controls are wired directly into electronic eyes that trigger such an application, and electronic timers mandate the time that the conveyor is open once the control is triggered.
Automatic conveyor controls are frequently used to fill and seal milk into cartons or bottles.

Electricity is used for many conveyor applications, however, air controls many of the functions along the conveyor system.