What are the Different Types of Consumer Behavior Models?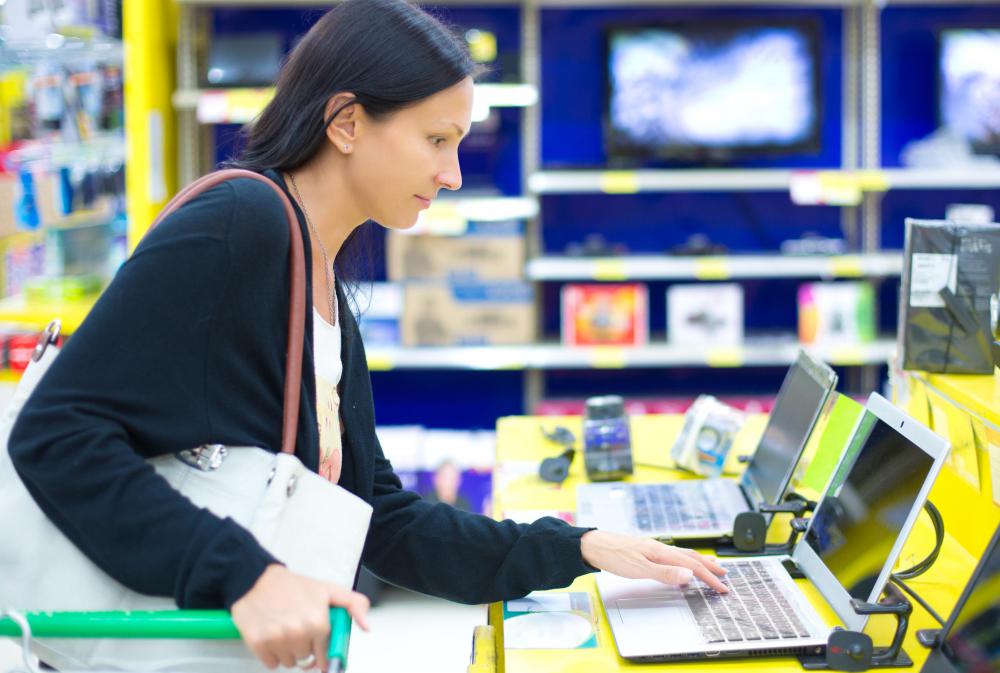 Consumer behavior models are essential tools that marketers can use to help understand why consumers do or do not buy a product. The different types of models are the black box model, the personal variable model, and the comprehensive model, and each model has a specific focus. The black box model concentrates on external stimuli, the personal variable model focuses on internal stimuli within the consumer, and the comprehensive model studies a combination of external and internal stimuli.
Consumer behavior models vary in terms of the complexity of the behavior that is being studied. The primary purpose of studying consumer behavior is for marketers to better understand and therefore better target consumers in their marketing strategies. It is a very complicated science, and marketers can observe and make some correlations between advertising and consumer response, but the main question of what makes a person buy or not buy a product is too individual and can't be explained with one or even several behavior models.
The black box model, also called the stimulus-response model, is one of the most simple types of consumer behavior models. The black box can be thought of as the region of the consumer's brain that is responsible for purchasing decisions. Environmental stimuli, such as economics, technology, and culture, combine with marketing stimuli, like the product, price, and promotion, inside the black box, where decisions are made. This model ignores variables within the consumer and focuses on marketing and environmental variables that produce the desired response.
The personal variable model is another one of the major types of consumer behavior models. Unlike the black box model, where external stimuli is the main focus, the personal variable model studies what internal factors affect consumer behavior and purchasing decisions. This model specifically ignores external stimuli, such as marketing techniques, and concentrates on internal psychological variables. These variables include lifestyle, motivations, and personality. It also looks at individual decision-making processes, such as problem recognition, alternative evaluation, as well as post-purchase behavior.
The final major types of consumer behavior models are the comprehensive models. As the name might suggest, this type of model takes into account both environmental and internal stimuli when studying purchasing behavior. This type of model is one of the most complex studies because of how many variables are in play. It is beneficial because it is the only model that can be used to study how different external stimuli react in different types of personalities and demographics. It is, however, difficult to determine the accuracy of the conclusions drawn from these studies because of the amount of variables.
Consumer behavior models are used to determine how consumers make spending decisions.

In most cases, the process of researching, choosing and purchasing a car falls into the comprehensive consumer behavior model.

Comprehensive models consider personality and demographics as well as external factors such as advertising.