What Are the Different Types of Computer Luggage?
Computer luggage is any type of luggage specifically designed to hold a computer. The luggage is usually designed for a laptop or tablet, though some less common models of computer luggage are designed for transport of full-size desktop computers. Some of the most common types of luggage for transporting a laptop or tablet include messenger bags, rolling luggage, and attache bags. Most luggage designed for computers feature a sleeve specifically designed to hold the computer, and many are padded for extra protection while storing the luggage in an overhead compartment on an airplane or in the trunk of a car.
Rolling computer luggage is exceptionally popular because of its functionality and ability to protect the computer thoroughly. This type of luggage features plastic or gel wheels fixed to the bottom of the bag, as well as a telescoping handle that can be extended so a user can pull the piece through an airport, train station, and so on. The luggage itself usually features several pockets, one of which is specifically designed to store a laptop computer. This pocket will feature a padded insert to protect the computer, and sometimes even a hook and loop strap to keep the computer in position during transport. The other pockets may be designed to hold computer cables, cell phones, files, books, and so on.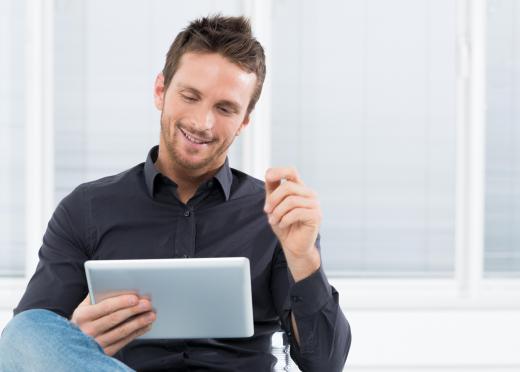 A messenger bag is a type of computer luggage usually worn over one shoulder. The bag itself may feature one large compartment, or it may feature separated compartments, one of which is designed specifically to hold the laptop or tablet. The bag can be made from a variety of materials; the most common materials used are, polyester, or vinyl, though other materials such as cotton or canvas can be used as well.
Briefcases and attaches are sometimes designed to hold a laptop computer or tablet. The inside of the briefcase or attache case can feature a sleeve or compartment for securing the laptop or tablet in place during transport, and other pockets may designed to hold power cables or other accessories.
Larger, desktop-style computers will take a much larger piece of computer luggage for transportation. Desktop computers tend to be quite large and often feature several components, so a hard shell case or several cases will most likely be necessary for safe transport. These cases can be quite expensive, since they are often made of thick plastic and lined with cushioning foam.
AS FEATURED ON:
AS FEATURED ON:

By: Rido

Computer luggage may include a case for a tablet.