What are the Different Types of Child Benefits?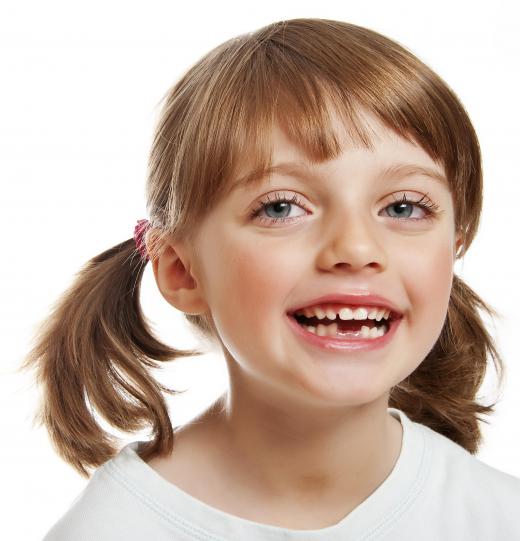 The different types of child benefits usually vary from one family to another, according to their present or expected circumstances. A child benefit is not given to the child per se, but is given to the parents or guardian to give assistance in raising a child. The type of benefit can be dependent on the guardian's condition, such as for an unwed parent, an unemployed guardian, or a pregnant mother. A child's circumstances and present age can also affect the amount given for child allowances.
Child benefits are usually free of taxes so both the guardian and the child can take full advantage of the given amount. To claim a child benefit, guardians should have a child or children that are qualified as such. In the US, a citizen is considered a child if he is under the age of 18 or is a high school student under 19 years of age. If an adult is disabled before age 22, he is also considered a child. Any guardian who is taking care of any children with these conditions can claim child support benefits. In the UK, a guardian can also ask for child support if his child under 20-years-old is enrolled in full-time education and cannot contribute to the family income.
A child can also claim his own benefits if his guardian is unable to provide for his needs. A retired person or a senior citizen can apply for his child's benefits, provided he has been employed for a certain duration and has paid his taxes. Children with disabled guardians can also claim their benefits, as well those whose guardians are already deceased. Aside from the age qualification, the child should also be unmarried in order to be eligible for the benefits.
A dependent need not be a blood relative of the guardian to qualify for child benefits; adopted and stepchildren are also included. Foster parents can also claim a child benefit for each foster child. The amount payable can vary according to a country's policy or the amount received by a guardian through another type of benefit. In some policies, each succeeding child is affixed with either an increasing or a decreasing amount.
Child benefits will most likely be discontinued after a certain period if the child dies or has reached a certain age. In many countries, guardians and families undergo a means test to determine their eligibility for child benefits. Certain factors such as annual income, number of children, and capability are looked into. In Ireland, a guardian can apply for a child allowance as early as right after the birth of the baby. Special grants can be given for multiple births such as in the case of twins or quadruplets.


By: Vera Kuttelvaserova

Child benefits are given to a parent to help with raising the child.

By: Ilike

Benefits might be used help pay for child care.

By: Photographee.eu

Child benefits are usually free of taxes so that both the guardian and the child can take advantage of the full amount.

By: Gabriel Blaj

The parents or guardian of the child are the recipients of child benefits.