What Are the Different Types of Bread Maker Mixes?
Bread maker mixes range from simple sourdough, whole-wheat and white bread to more exotic versions, such as Swedish vanilla almond gourmet bread and Swiss cottage sourdough rye bread. Fruits and nuts are used to flavor many bread maker mixes, such as pumpkin walnut bread, cranberry nut bread and butter pecan English muffin bread. Sourdough, pumpernickel and potato bread are some of the other varieties of bread maker mixes.
A variety of bread maker mixes featuring single or multiple types of cheese are available. Flavors include Italian cheese and herb gourmet bread, as well as Asiago cheese gourmet bread. Zesty Italian cheese bread pairs white cheddar and Romano cheese flavors and is further flavored with basil and oregano. Some breads feature the hot and spicy flavors of salsa and chipotle. Mild Marita chipotle cheese bread, smoking hot chipotle cheese bread and cheesy salsa bread maker mixes all have some heat to them.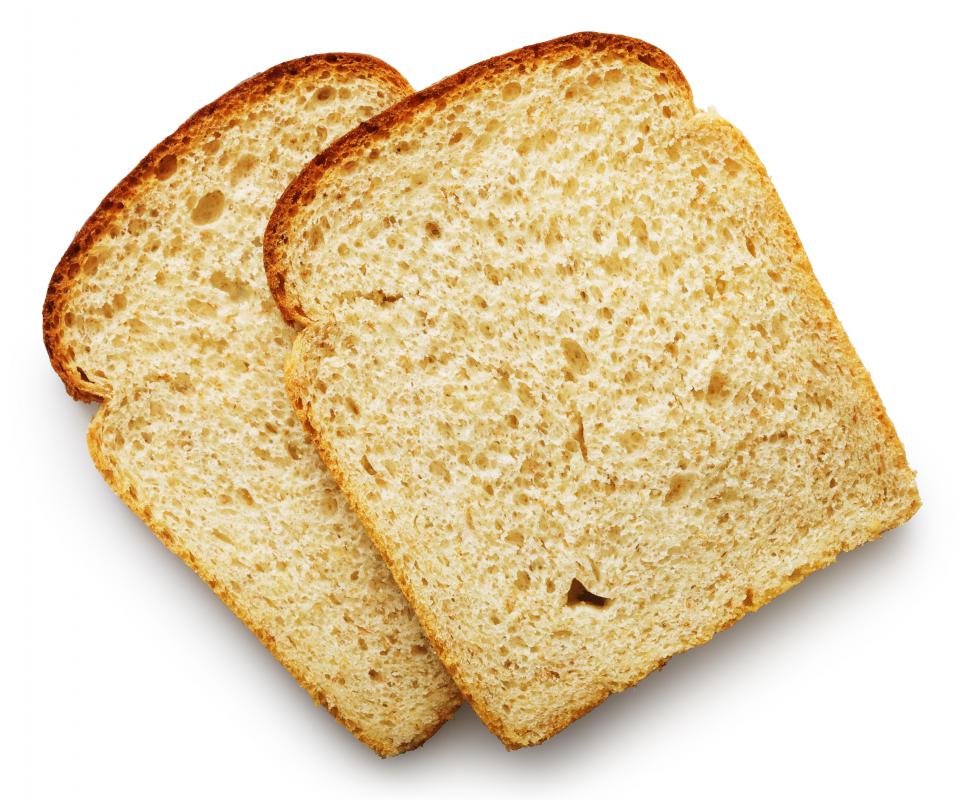 Sourdough bread mixes come in many variations, including San Francisco sourdough gourmet bread, sourdough English muffin bread and Saint Croix sourdough French bread. Old World sourdough whole grain bread features wheat, barley and rye. Swiss cottage sourdough rye bread has a malted barley flavor that is somewhat sweet, and it has a chewy crust.
Medium and darker breads, such as rye and pumpernickel, are also available in bread maker mixes. These include black Russian gourmet bread, which is a pumpernickel; deli-style rye bread, which gains its flavor from buttermilk and molasses; and Heidelberg German rye bread, which is hearty and moist. American white rye is made with white rye flower and has a mellower flavor.
Wheat-bread maker mixes abound, ranging from honey butter wheat and cracked wheat to buttermilk wheat bread. Some bread mixes have a sweeter flavor, such as cinnamon raisin, apple nut and California raisin. Breads flavored with a variety of fruits and nuts include cranberry nut, butter pecan English muffin bread and pumpkin walnut bread. Swedish vanilla almond gourmet bread is a Swedish egg bread perfect for snacking or breakfast, while Calabria fruited hearth gourmet bread hails from Southern Italy and is packed with fruit.
Other types of bread maker mixes include potato bread, nine-grain and barley bread. French bread, English muffin bread and honey graham granola bread maker mixes are also available. Multi-grain bread, garden harvest vegetable bread and buttermilk white bread can also offered in mixes. Specialty bread mixes, such as gluten-free breads, are also available.