What Are the Different Types of Blueberry Desserts?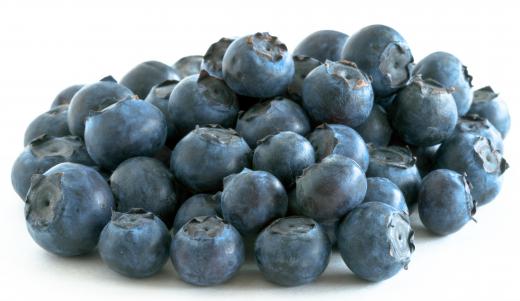 Blueberries have a sweet and tangy flavor that works well in many types of desserts. When a blueberry is cooked, the process tends to bring out the natural sweetness and flavor of the berry. When making blueberry desserts, both fresh or frozen blueberries can be used. Popular types of blueberry desserts include cheesecake, cobbler, and pie. Blueberries may also be used when making parfaits and shortcakes. Desserts made with blueberries are particularly popular in the summer months when the fruit is in season.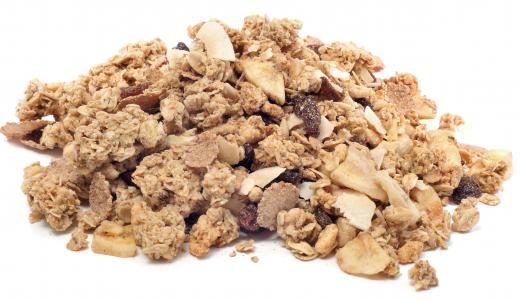 Cheesecake is a dessert that is typically made with cream cheese, sugar, and eggs. Blueberries may be added to cheesecake batter, but they are more commonly used as a topping for the cake. Fresh blueberries may be used, or a blueberry compote can be made by combining blueberries with water, sugar, and lemon juice.
Blueberry desserts, like cobbler, are easy to make and allow the taste of the blueberries to be the main flavor. This type of dessert is typically made by combining blueberries with sugar, vanilla, butter, and flour. The blueberry mixture is topped with a sweet streusel topping usually made of sugar, flour, milk, and butter. A blueberry cobbler is generally served warm, and may be topped with whipped cream or ice cream.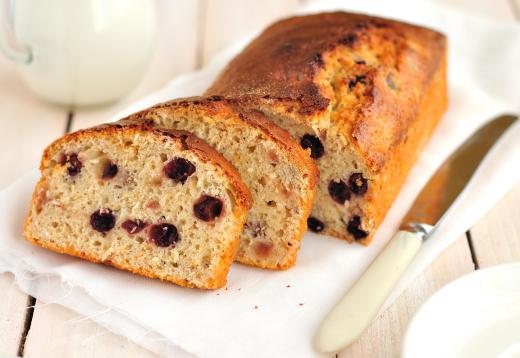 A pie filled with blueberries features the fruit inside a flaky, pastry crust. A pie can be made with just blueberries, but other berries — such as raspberries and blackberries — may be added to the blueberries for a different flavor. Most blueberry pies include both a bottom and top crust. Vanilla ice cream is commonly placed on top of a slice of blueberry pie.
Parfaits are popular blueberry desserts, and are easy to make. This type of dessert is usually light, while having a sweet flavor. A blueberry parfait typically consists of blueberries and whipped cream or yogurt, layered in a glass. This kind of dessert does not require the use of an oven, which makes it a good choice during the warm summer months. Granola, shortbread, or pieces of cake may also be added between the berries and cream or yogurt.
Blueberry shortcake combines blueberries with whipped cream and pieces of sweet shortcake. This dessert is generally made by placing a piece of shortcake on a plate, topping it with the berries, and then topping that with whipped cream. Blueberry shortcake can be made in a short amount of time, and the ingredients blend very well together.


By: Mariusz Blach

Blueberries provide a healthy and sweet addition to desserts.

By: nito

Many blueberry parfaits contain granola.

By: dolphy_tv

Blueberry quick bread can be eaten for breakfast or as a dessert.

By: jamierogers1

Blueberries might be baked and served in a pie.