What Are the Different Types of Bedroom Accessories?
Bedroom accessories are all of the small but important details that help turn a plain room into a personalized oasis. Some items, like small furniture, artwork, and soft goods, can add color and variety to a room. Bedroom accessories such as closet organizers and storage boxes can also help maximize space and keep the room looking neat.
A boring bedroom can often benefit from a few carefully selected pieces of small furniture. Lamps can help warm the color tone of a room, and are available in dozens of styles and colors. Mirrors help reflect light, making the room brighter, and can make outfit selection more efficient. One of the most useful bedroom accessories is a small bedside table, which can be perfect for holding a small lamp, a stack of books, or that dreaded accessory, the alarm clock.
Adding art-based bedroom accessories depends on personal style and taste. Soothing paintings or black and white photographs can help create a restful atmosphere. Trompe l'oeil wall murals and decals use perspective and realistic images that can turn the room into a window to another world, adding vistas of serene lakes, lush tropical forests, or even fantastical landscapes. Family photographs or portraits can also help make the room feel comfortable and homey.
Fabric bedroom accessories, or soft goods, are a fabulous way to accent a color palette. Curtains can not only add patterns or a pop of color, but also come in varieties designed to block out light or excess noise. Rugs can be a good way to soften the look of a hardwood or tile floor, while keeping feet cozy during chilly months. Decorative pillows and blankets help make a bed look extra comfy, and come in hundreds of patterns, colors, and styles. Soft furnishings are also easy to change out and replace, making them a great low-cost option for bedroom redecoration.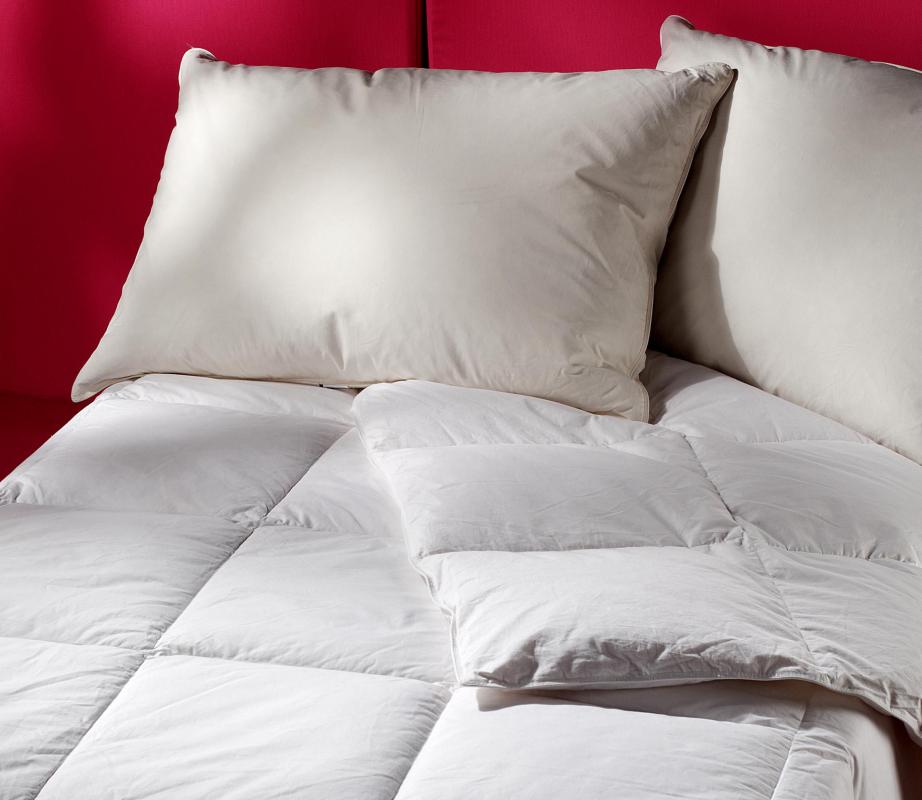 Creating a beautiful bedroom is one task, but keeping the room clean and organized requires some logical thinking. Closet organizers are adjustable shelves and racks that can be designed to suit nearly any wardrobe. For seasonal clothing, consider freeing up closet space by using storage boxes that can easily fit on a shelf or be hidden under a bed. Shoe organizers, which can be hung over a closet door, are great space savers that can help preserve shoes in pristine condition. Storage benches can be a great way to add a distinctive piece of furniture to the foot of the bed, while serving a useful function.
The aesthetic appeal of simple bedroom accessories can be maximized if they are laid out in a symmetric pattern.

A sleek floor lamp can help jazz up a boring bedroom.

Bedside tables, bedside lamps and alarm clocks are common bedroom accessories.

Decorative pillows and blankets help make a bed look extra comfortable.