What Are the Different Types of ATV Riding Trails?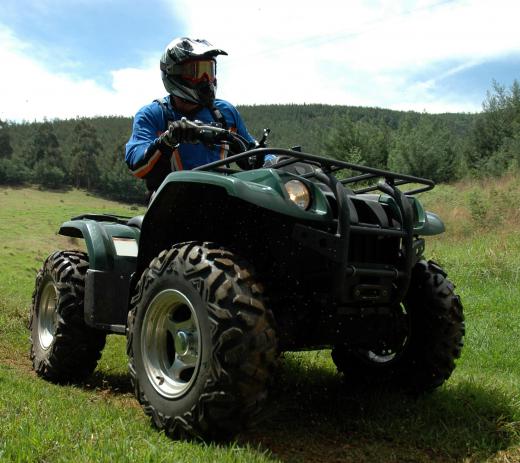 People who own an all-terrain vehicle (ATV) can choose from many different types of trails. Some ATV riding trails may be very rugged, while others are generally flat. ATV trails can also be small ones intended for only one or two riders, and others could be ideal for a group ATV tour. Trails for beginning riders are usually very short, but those for advanced riders could take several days to navigate. There are ATV parks that have trails only for this type of vehicle, or ones that can also be used for horseback riding, mountain biking, or foot hiking.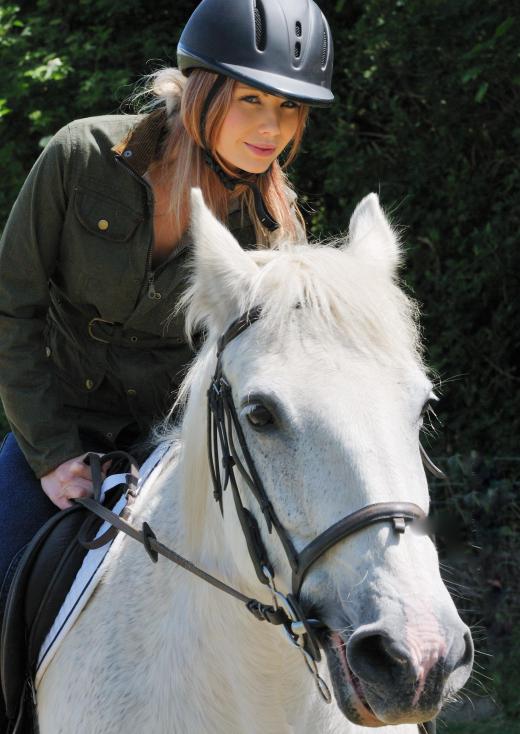 ATV riding trails can be found on many types of terrain. Some are very rugged and may include riding up the side of a mountain or over hills. Others could be generally flat with wide curves that are easy to maneuver. Riding an ATV may sometimes require riders to cross creek beds or streams as well.
Many people like to ride ATVs as a family activity, in which case they may want a more private trail. Ones intended for only a few riders may be just wide enough for one vehicle to be driven on the path at one time. Riders who enjoy being part of an ATV tour may want wider trails that allow two or three vehicles to ride side-by-side. Trails such as these normally make a loop so that people who are riding in opposite directions do not run into each.
An ATV tour may last several days, and there are different types of ATV trails for this activity. Some ATV riding trails may be entirely primitive, which means riders must bring their own food and water with them. Others may have designated campsites along the trail with pit toilets and a source of water. Most require people to sleep in a tent or under open skies, so riders should be prepared for this when visiting such an ATV park.
ATV riding trails are often multi-purpose, which means they may be used for activities such as mountain biking, hiking, horseback riding, or riding motorcycles. Before setting out, riders should find out if any portions of the trail allow different uses so they will not be caught off-guard. Knowing if there are restrooms or a source of water along the route can also help people be prepared, whether the adventure lasts several days or only a couple of hours.


By: stoffies

Some ATV riding trails may have designated campsites along the trail.

By: pauws99

Some ATV trails share use with bikers, hikers, and horses.