What Are the Different Types of ATV Luggage?
All-terrain vehicle (ATV) luggage types can consist of vehicle-mounted racks with associated strapping arrangements, fuel tank boxes, and front- or rear-mounted luggage boxes. Luggage and rack installations on an ATV can increase the carrying capacity and usefulness of the vehicle greatly. Different types of ATV luggage include drop or rear flat racks, luggage boxes, nylon front and rear bags, and fuel tank boxes.
Although not strictly a form of luggage, rear flat racks are sturdy, load-carrying systems that can be used to transport items as effectively as hard- or soft-body cases. As a means of load carrying, rear flat racks are more adaptable than standard luggage boxes as size restrictions are less of an issue. They do, however, have the downside of any item being carried also being exposed to the elements. Rear racks are also available with a raised perimeter to prevent unfixed items falling from the rack.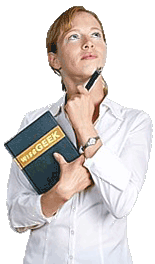 Fuel tank boxes are a useful type of ATV luggage, particularly for smaller items, perishable products — such as food items — or tool kits. Some users are adverse to the installation of fuel tank boxes due to their proximity to the rider. The location of the box can be off-putting to the operator of the vehicle.
Luggage boxes are a larger type of hard-shell ATV luggage than fuel tank boxes. A luggage box has the capacity to be fixed directly to the vehicle, although it can also be easily removed if transport of the box by hand is required. This type of ATV luggage has the added benefit of protecting the contents of the boxes from inclement weather and from dirt and mud that can be flicked up from the vehicle tires.
Drop racks are similar to rear racks with a raised perimeter but feature a deeper storage area and a rear tailgate that can be lowered independently. This feature can be useful when loading heavy items into the rack. By providing this rear tailgate function, a drop rack can also be utilized to carry items that would not normally fit within the perimeter of the rack itself.
Finally, a range of nylon rear and front bags are available that are designed to be used with installed rack systems. This type of ATV luggage is less cumbersome than hard-shell luggage boxes but still provides a good level of protection to the contents. Matching sets of soft nylon bags are available in a range of designs with various pockets and finishes, including camouflage effects.
AS FEATURED ON:
AS FEATURED ON:

Woman holding a book