What Are the Different Types of Art Jobs?
There are many different types of art jobs available to those who are creative and interested in working in an artistic field, though these often vary depending on the specific talents of a person. Someone who is skilled at fine art or illustration may be able to find work in graphic design, advertising, and illustration for books or other commercial applications. There are also opportunities for those who are more skilled at sculpture or metalworking, such as in making props and sets for film, television, and theater. Someone with an understanding of sewing may be able to find work in fashion or costume making, and there are art jobs for all disciplines in education.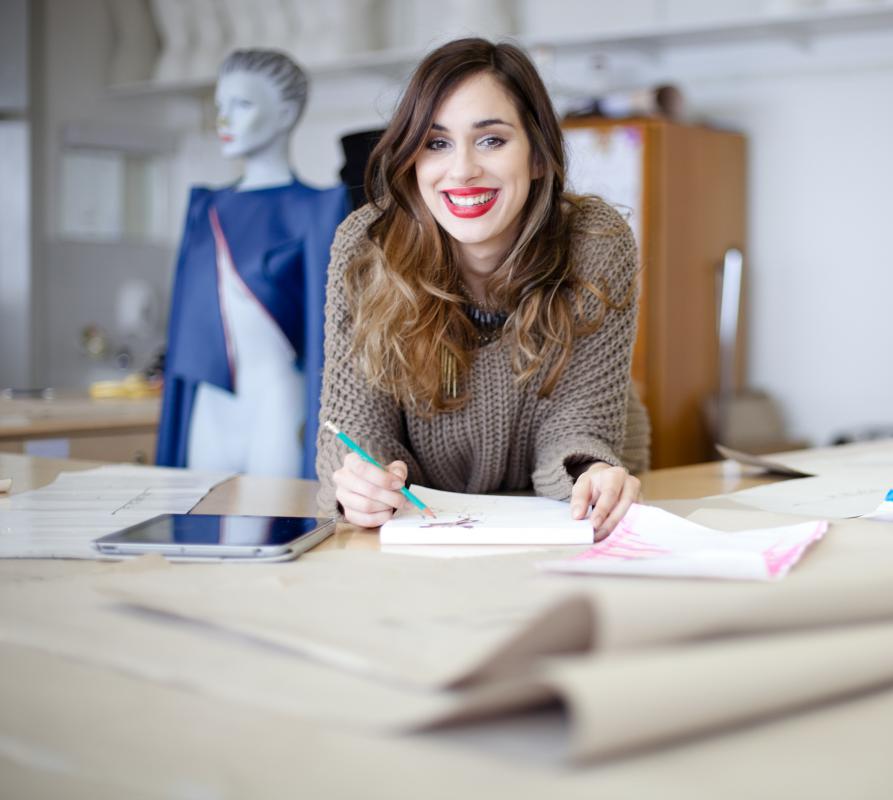 Art jobs typically refer to employment opportunities for those interested in the arts or who have artistic talent and skills. These types of jobs can include a wide range of skill sets and types of work. The requirements of these different art jobs can also vary widely, and someone interested in a particular career should research further about that specific profession.
Fine artists and those whose talents lie in illustration and painting can find a number of different art jobs. Work opportunities in fields such as graphic design or commercial illustration are quite prevalent for someone with a strong sense of design. There are also careers in penciling, inking, or coloring in comic books as well as work in animation. While it is often quite difficult to become a fine artist, there are those who manage to sell their original paintings and other works of art as a career.
Opportunities for art jobs in the entertainment industry are also plentiful, especially in film, television, and theater. These productions often employ numerous fashion designers and seamstresses to create costumes for the actors to wear. Fashion designers can also find work in the fashion industry itself, both in high fashion and more casual wear. Those who are more mechanically inclined with their artistic abilities can find work designing and constructing sets and props for film and television productions as well.
There are also a number of art jobs in numerous fields for those interested in teaching arts. Illustrators, actors, musicians, costume designers, sculptors, and all other types of artists can often find work teaching others their craft. These are often some of the most common types of art jobs, especially for those who have a college degree and a background in instruction. Such jobs can range from full college professorships to monthly workshops for students interested in the arts.
Artist Norman Rockwell was known for his magazine illustrations and civic paintings, such as those he created as part of The Four Freedoms series.

The entertainment business employs many fashion designers and seamstresses.

A seamstress might create costumes for actors in the entertainment business.

Sculptors might teach their craft to others.

Designing custom frames is one type of art job.

Some artists may choose a career in pottery making.

Art professors are able to share their passion with students.