What Are the Different Types of Apparel Industry Jobs?
Apparel industry jobs can be divided into two categories: pre-retail and retail. Pre-retail jobs include positions in design, manufacturing and wholesale. Retail jobs include positions in merchandising, retail development and sales. These types of jobs exist in a corporate framework that has the ordinary types of executive positions available to support the operation of clothing businesses.
Consumers tend to equate the entire apparel industry with the experiences gained from shopping in a retail outlet. The apparel industry is actually much more extensive than the part of the sales process that consumers interact with regularly. Jobs in this industry are quite diverse, and offer opportunities for a wide variety of education levels, skill sets and interests. Apparel industry operations often cross international borders, so opportunities before the clothing makes it to a retail market can be more expansive than expected.
Clothing design is a part of the pre-retail process that drives many apparel industry jobs. Some types of clothing design is given its own industry label as 'fashion.' The fashion industry is part of the overall apparel industry but can have its own employment structure. Whether a person is looking for a job in either industry, the types of positions that will be available are based on artistic design talent. Support positions are also available at the management, associate and assistant levels.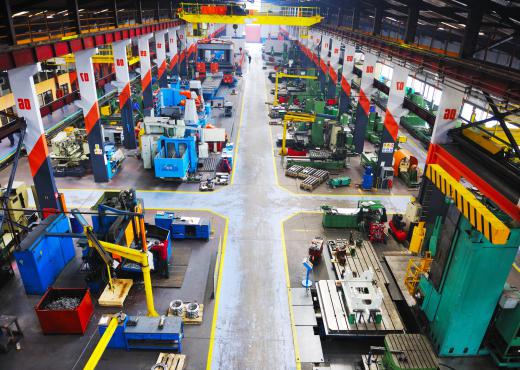 Manufacturing creates the types of apparel industry jobs that include pattern-making, sewing, machine operation and quality control. Many clothing manufacturers have their assembly shops located in third world countries to take advantage of cheap labor. While the line manufacturing positions would not be ordinarily available to the average person, all of the executive positions that support an offshore manufacturing operation would be available.
Wholesale-level apparel industry jobs involve selling clothing lines to retail chains. Jobs in this area are sales and executive positions that develop markets for a company's products, including buying and selling agents. Companies can also outsource this process to a third-party specialist, so their are similar job opportunities working from outside of an apparel manufacturer.
Once merchandise is placed in a retail environment, apparel industry jobs change to focus on the customer, rather than the production process. Jobs at this retail stage include the sorts of positions that consumers are familiar with, from the sales associate to the retail store general manager. In addition to the positions at individual stores, there are corporate positions that support retail operations. These sorts of positions deal with business processes that affect the entire retail operation, such as product selection, marketing and merchandising.
AS FEATURED ON:
AS FEATURED ON:

By: adisa

Gloves are part of winter apparel.

By: .shock

Manufacturing creates the types of apparel industry jobs that include machine operation and quality control.

By: Kenishirotie

Fashion marketing plays a role in setting prices and promotions to match supply with demand.

By: sakkmesterke

Pre-retail positions in the apparel industry include coming up with ways to market products.