What are the Different Types of Anti-Stalking Laws?
Anti-stalking laws are relatively new, and many have been passed due to an increase of media attention toward and advocacy on behalf of stalking and domestic violence victims. Many countries have anti-stalking laws that criminalize ongoing malicious and willful following, harassing, or threatening of another person. In addition to criminalizing certain behaviors, anti-stalking laws may offer victims additional protections against their stalkers, such as confidential addresses and the right to terminate a lease with few or no penalties. Other laws include measures that eliminate problems of jurisdictional enforcement of restraining orders and that allow judges to deny bail to accused stalkers who pose a credible threat to a victim.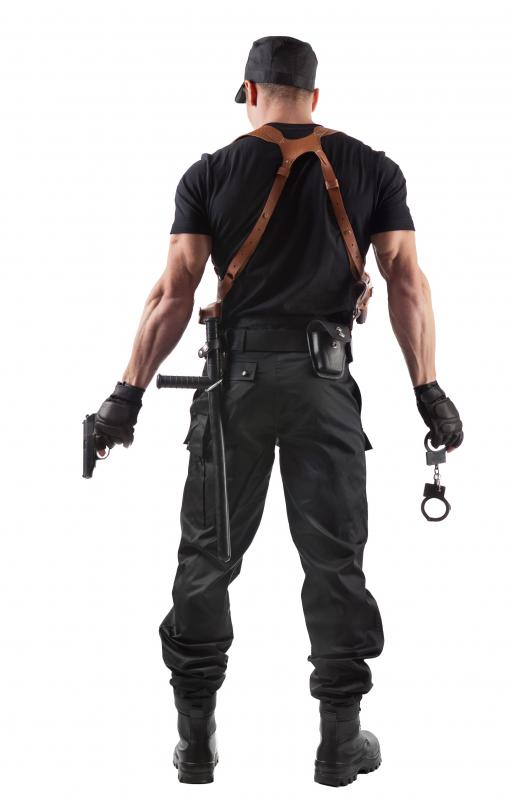 Many anti-stalking laws define specific stalking behaviors, such as putting someone under surveillance or following a person with the intention of then harassing or intimidating that person. These laws sometimes are specifically called anti-stalking laws, although in the United Kingdom (UK) the criminalization of stalking behavior is covered under that country's anti-harassment laws. As the UK's anti-harassment laws are not stalking specific, they have also been used to address other forms of harassment, such as collection activity by creditors against debtors. In some Australian states, such as the Australian Capital Territory (ACT), anti-stalking laws are very specific. For example, stalkers are forbidden to send electronic messages about their victims to other people.
These laws sometimes provide victims with extensive privacy protections. In some states a stalking victim can request various forms of identity protection. Protections may include a private address and mail forwarding service and the suppression of the victim's driver's and automobile license information by the pertinent driver's license authority. Other protections may include the right to be informed when the stalker is to be released from prison, the right to protection against discrimination in housing because of being a victim of domestic violence or stalking, and in some cases the right to leave rental housing without significant financial penalties if the victim is trying to flee a stalker.
While all 50 of the United States have some form of anti-stalking law, the nature of these laws and their enforcement vary greatly throughout the United States. In Iowa, for example, repeat offenders can receive harsher punishment upon conviction and more restrictive treatment, such as denied bail, after arrest. Florida law allows for suspected stalkers to be arrested without a warrant. Some states extend anti-stalking protection to family members, spouses, and intimate partners of stalking victims. In some states, such as Illinois and Michigan, stalkers can be required to undergo counseling by the court. The federal Violence Against Women Act (VAWA) makes crossing state lines to engage in stalking behavior a federal crime.
By: kanvag

Anti-stalking laws are often used in conjunction with laws to prevent cyberharassment and domestic violence.

By: diter

Repeat offenders arrested under anti-stalking laws may be denied bail.

By: jinga80

In Florida, a suspected stalker may be arrested without a warrant.

By: Kevin Daugherty

People caught stalking someone from their car may face jail time.

By: Kim Schneider

A stalker may wait outside a victim's home.