What Are the Different Types of Alcove Cupboards?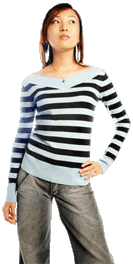 Alcove cupboards can add character to a room without taking up space, since they are fitted into a niche in the wall. These built-ins can offer plentiful storage, custom designed, floor to ceiling shelving, and drawers. Alcove cupboards are often made from wood and painted to seamlessly blend into the surrounding walls, but they can be painted or stained with different hues for contrast. Matching cupboards can be designed to fit neatly into alcoves on both sides of a fireplace. These cupboards can be any size or height and can house a media center, fine china, or a home office.
A dining room may be an ideal place for an alcove cupboard to store china and glassware. This hutch type cupboard may have leaded glass doors to display crystal or china and drawers to store table linens. It can be left unfinished or stained to coordinate with the dining room table and chairs.
For a family room, an alcove cupboard can be designed to house a media center. The unit may have large doors that swing open to reveal a television. It may include access holes for cords as well. This cupboard can be custom built with multi-sized shelving and areas for other electronic items, DVDs, and CDs.
In a living room or den, matching alcove cupboards surrounding a fireplace can add ambience and extra storage space to help keep the room tidy. This cupboard may feature panel doors, antique knobs, and shelving for books or other items. Most alcove cupboards can be designed to match existing carpentry in the room, including molding, wood trim, and special hinges.
An alcove cupboard in a bedroom can be used as dresser and closet combination. Fitted into a corner or built into a sloping ceiling, the cupboard can add storage space to a small bedroom without taking up much space. Installing cedar inside can help protect clothing, while the outside can be painted to match the walls, so it appears as if the closet has always been part of the room.
A cluttered home office can be made into a comfortable workspace by an alcove cupboard with a desk, shelves, and file drawers. A portable screen can be used to turn the area into a quiet space. The unit can be designed to store documents, with special drawers for large papers and small compartments for receipts, bills, or other items. Locks can be installed to keep children away from important documents or other work related material.


Woman with hand on her hip