What are the Different Types of Activewear Shorts?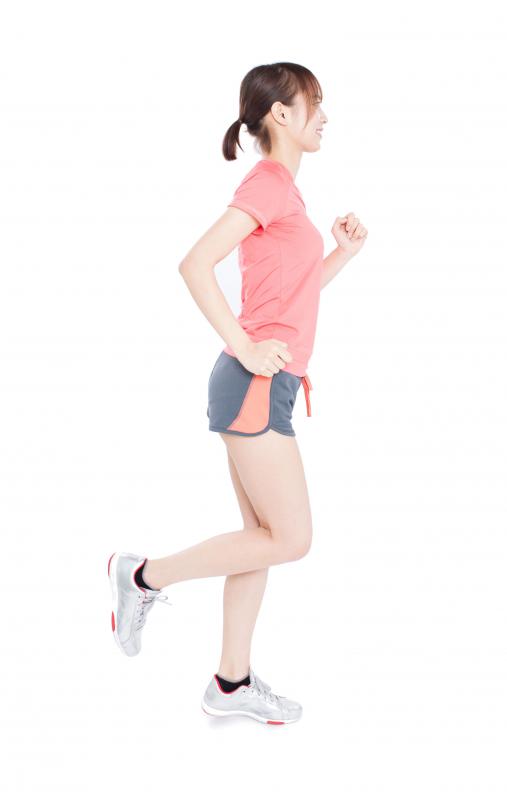 There are a wide variety of activewear shorts available at sports specialty stores, department stores, online clothing retailers and elsewhere. Running shorts, shorts for gym workouts and yoga workout shorts all fall into the activewear category. Other activewear shorts include hiking shorts, walking shorts and shorts made for activities such as tennis, racquetball and biking. Activewear shorts are made for both men and women.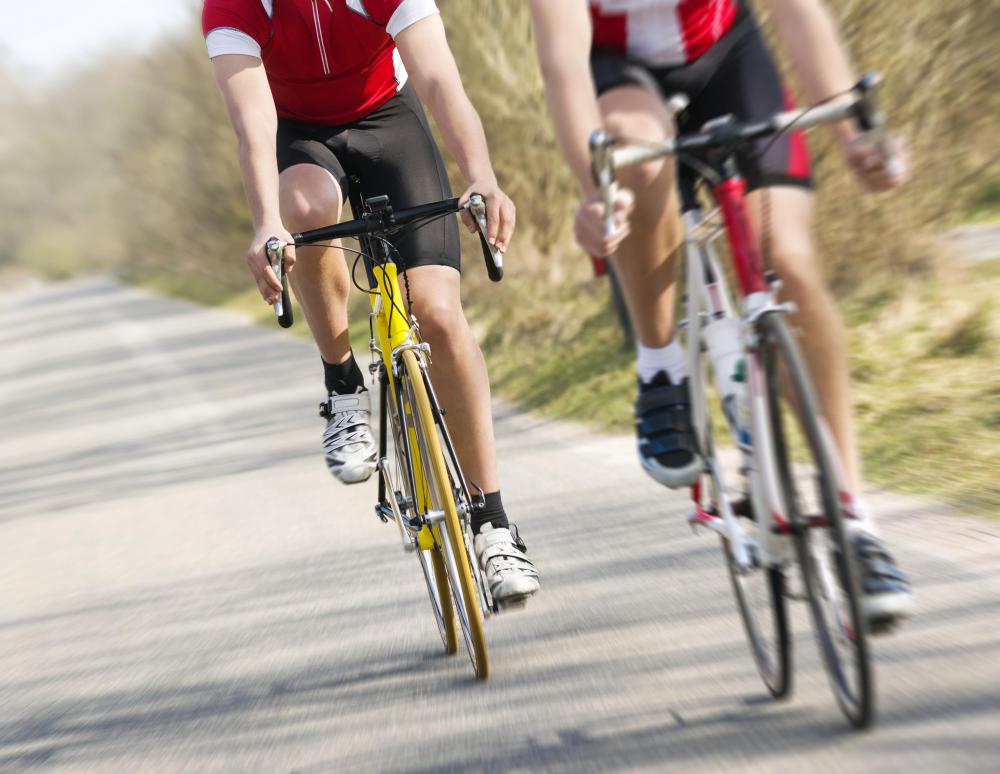 Running shorts come in both short and longer styles. Classic running shorts often are shorter, allowing for more freedom of movement. Longer running shorts have gained popularity. They typically cover more of the upper leg, hitting at the mid-thigh area. Running shorts typically are made of fast-drying fabrics that wick moisture away from the body. They come in many colors and patterns and often have small pockets for carrying keys, cell phones, energy bars and other items.
Fitness workout shorts to wear to the gym generally are looser and made of fabrics that allow ease of movement. Some women's styles might fit closer to the body. Like running shorts, traditional fitness shorts are shorter in length. With the advent of longer shorts in sports such as professional basketball, some fitness short styles have become longer too.
For yoga, shorts in fabrics that stretch and move with the body, such as cotton lycra, are popular. Some yoga shorts are longer, hitting the knee, while others are shorter and end at the upper thigh area. The legs of some yoga shorts are wider at the bottom, and others hug the thighs more closely. Shorter, more fitted shorts often are designed so that they won't ride up during yoga workouts. Many yoga shorts have wider elastic waistbands for comfort.
Hiking shorts often feature larger pockets for carrying items on the trail. They often are lightweight and made of quick-drying materials such as nylon, which can be especially useful when hikers must cross water. Like other activewear shorts, hiking shorts should be comfortable and not rub against the body during long hours of activity. There are convertible hiking pants made of canvas and other materials that zip off above the knee to become hiking shorts. Such hiking pants are especially practical for long hikes in a variety of weather conditions.
Walking shorts are found in the styles of Bermuda shorts and cargo shorts. These styles of shorts often are worn more as casual wear then for serious exercise walking. More serious walkers often wear lighter weight shorts in moisture-wicking fabrics that allow for free movement. Running or general fitness shorts often are worn by walkers.
By: blanche

Running shorts are available in a variety of lengths.

By: corepics

Wicking shorts are popular with bikers.

By: espion

Runners should look for shorts that wick away moisture and dry quickly.