What are the Different Treatments for a Pinched Shoulder Nerve?
The term pinched shoulder nerve refers to an injury in which the tissues surrounding a nerve or group of nerves in the shoulder area are excessively stretched or constricted, placing pressure on that nerve or nerve group. As a result of this pressure, the pinched nerve sufferer typically experiences pain, tingling, or numbness in the shoulder that may last for days or even weeks. Luckily, there are several options for treating this condition. The most common treatments include rest, anti-inflammatory drugs, physical therapy, and surgical correction.
In many cases, a pinched shoulder nerve will resolve itself simply through time and rest. Specifically, the injured individual should avoid performing any kind of unnecessary activity with the affected shoulder. He should temporarily steer clear of workouts and sports, and should also be aware of less obvious stressors, such as lifting children, carrying a briefcase, or sitting in a slumped position. Additionally, he should avoid putting pressure on the affected shoulder while sleeping. He may wish to place pillows behind his back before falling asleep to prevent himself from rolling over during the night.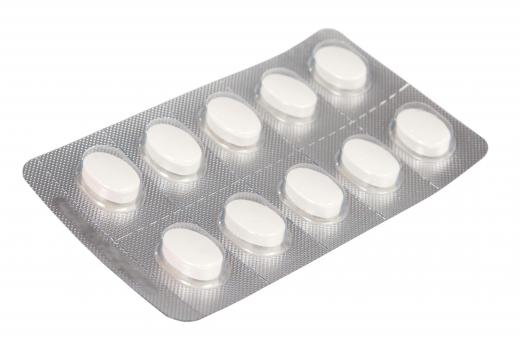 If the pinched nerve is causing a significant amount of pain, the injured individual may wish to take an anti-inflammatory drug to reduce pressure in the area, thus alleviating discomfort. Anti-inflammatory drugs such as naproxen sodium and ibuprofen are available without a prescription from drugstores and most supermarkets. Should shoulder pain persist after treatment with non-prescription drugs, some physicians may recommend an anti-inflammatory corticosteroid injection.
A pinched shoulder nerve that lingers for more than a few days may require more intensive intervention, such as physical therapy. This type of treatment normally involves working with a physical therapist to learn exercises and stretches which can diminish pressure on the affected nerve or nerves. Some individuals may require only a single physical therapy session, while others may need to attend multiple sessions before their injury begins to show improvement.
When all other pinched shoulder nerve treatments have failed, some doctors may recommend surgical intervention. The exact nature of this surgery varies based on the cause of the injury. If the nerve pressure is being caused by a misaligned spinal disk, for example, surgery may involve correcting this misalignment. It should be noted that, as with any medical operation, pinched shoulder nerve surgery poses several potential health risks. Thus it should be sought only as a last resort.
AS FEATURED ON:
AS FEATURED ON:

By: ksena32@ukrpost.ua

A packet of naproxen sodium pills, which can help with pain from a pinched shoulder nerve.

By: mangostock

Physical therapy is a common treatment for a pinched shoulder nerve.

By: apops

A pinched nerve may cause shoulder pain.

By: Dirima

A pinched shoulder nerve will often resolve itself through time and rest.

By: JPC-PROD

A gel pack can be used to numb pain caused by a pinched nerve in the shoulder.

By: gofasadi

Some types of massage treatments are particularly helpful in healing a pinched nerve in the shoulder or other body part.

By: Photographee.eu

Non-steroidal anti-inflammatory drugs (NSAIDs) may help reduce the pressure that accompanies a pinched nerve.