What are the Different Risk Analyst Jobs?
Risk analyst jobs are available in all sectors of business. These risk managers protect their employers from potentially harmful economic situations by evaluating data and creating risk projections. The different risk analyst jobs include positions analyzing financial, insurance or political risk. Within each category are many specific types of risk analyst jobs, such as credit risk analysts and operational risk analysts.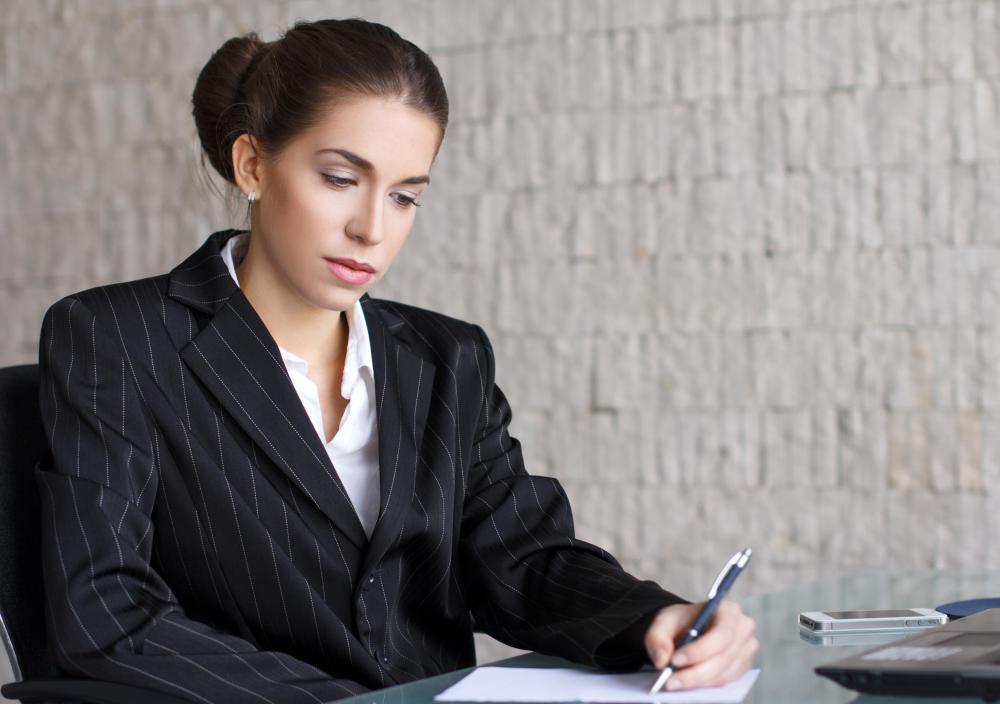 Financial risk analysts identify risks that threaten the assets of commercial, public or industrial financial institutions. Credit risk analysts manage the risk of customer default, and market risk specialists consider the effect of outside forces on share prices. Operational risk analysts analyze the likelihood of fraud or system failures. Regulatory risk analysts study changing laws to predict future financial impact.
Financial risk analyst jobs require at minimum a bachelor's degree in finance or business. A master's degree in business administration (MBA) is preferred. Financial risk analysts should be proficient in resource management, sound business decisions, conducting research and statistical analysis and presenting ideas cohesively and coherently.
Insurance risk analysts, also known as underwriters, consider the risks of offering insurance and the terms of the policies offered. Property insurance underwriters calculate the risks of a property being destroyed or damaged based on its location and other factors. Health insurance underwriters use the applicant's age, family history and current health status to determine the risk of offering a policy.
These risk analyst jobs require technological know-how. Most insurance firms use risk management software that changes frequently. Entry-level insurance risk analyst jobs require a college degree in accounting, finance or business. Some firms might be willing to overlook a candidate's educational background in favor of work-related experience.
Political risk analysts consider the effects of the political climate on an investor or company's ability to make money. They study the stability of a government, a country's currency and even crime levels to make their projections. Clients interested in investing in a company in a particular country might employ political risk analysts for advice on managing the potential risks.
Internships with political risk firms often lead to employment opportunities. Political risk analyst jobs typically require at least a bachelor's degree and sometimes an MBA. Doctorates are often preferred in some political risk analyst specialties. Fluency in at least one foreign language usually is a must. The knowledge of legal systems and business practices particular to individual countries is a plus.