What are the Different Remodeling Options for a Basement Ceiling?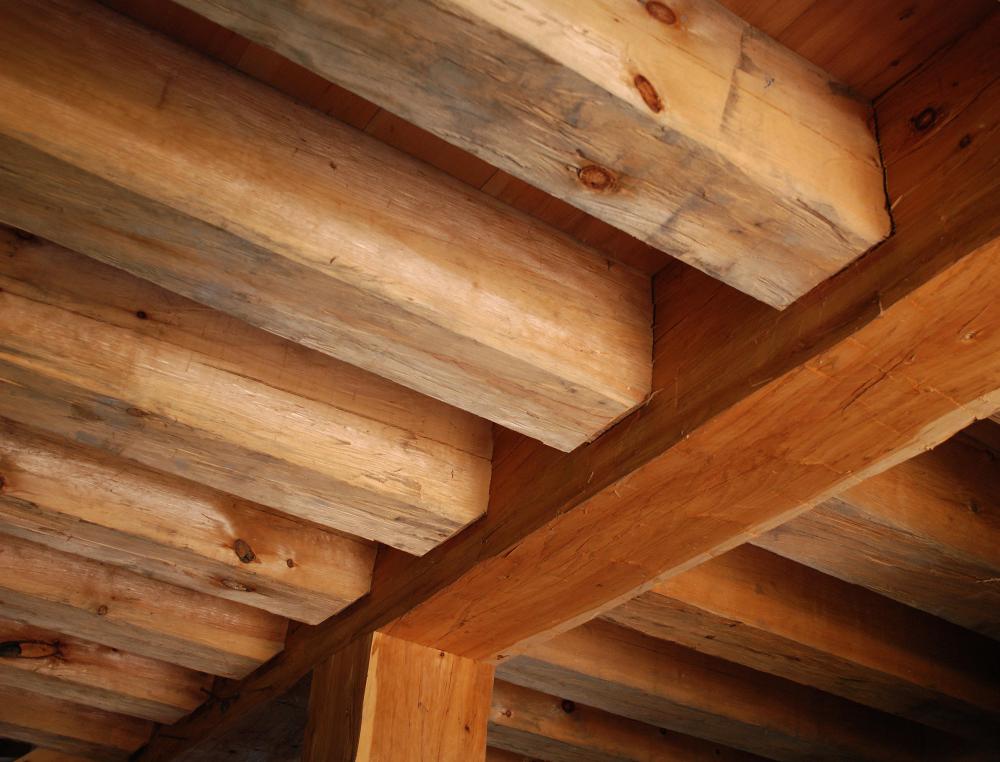 There are several options for a basement ceiling remodel. Materials, finish and design are completely up to the homeowner's imagination and how he plans to use the space. The height of the floor joists from the ground is the biggest determining factor in most basement ceiling options and can limit the choices. Plumbing and electrical features can also restrict a homeowner's options for remodeling the basement ceiling.
There are two ceiling types commonly found in a basement: drywall and drop tile or a suspended ceiling. Drop-tile ceilings are the most common choice because of their ease of installation and ability to grant access to plumbing and wiring. Drywall ceilings aren't as common as drop tiles but are often more aesthetically pleasing to homeowners. Drywall is often used when ceiling height is a concern. Drop ceilings take up more room in a basement because they hang below the joists on a grid system.
When determining which options to choose for a basement ceiling, it is a good idea to assess how the basement will be used. If the primary purpose of your basement is a spot in which to gather with the family, then a drop ceiling may be the best choice. A drop ceiling can go up quickly and cost less than drywall while providing sound insulation and masking of unsightly fixtures. Drywall finished basement ceilings look more traditional and can help make a basement feel integrated with the rest of the home. Many homeowners who rent their basements out or entertain guests there choose drywall over dropped ceilings.
Drop tiles come in a variety of materials, from fiberglass to ornately decorated tin or copper tiles. Drywall can be primed and painted any color; the possibilities are only limited by the homeowner's imagination. Basement ceilings can also be finished with plywood paneling, and even flooring materials can be used to add an element of design to the room. Talking to a professional designer or contractor will help you determine what works best for your basement ceiling.
Consider all possibilities when remodeling a basement ceiling and find help if you are having a difficult time deciding. Hardware stores generally carry all the materials needed for a ceiling remodel and often have professionals they can recommend to help get the job done. Professional interior designers can help pick the best finish for your basement ceilings, as well. Think about how you would like the ceiling to look, do some research, and seek advice from a professional on how to get it done.
By: Howard Sandler

View of a basement ceiling.

By: Elenathewise

Drywall basement ceilings aren't as common as drop tiles but are often more aesthetically pleasing to homeowners.