What are the Different Options for Garden Paving?
Several types of stone can be used for garden paving including concrete, brick, and granite. Adding stones to a landscape can enhance its appearance and increase the value of the property. Depending on the purpose of a particular paving project, the stones can be arranged in and around the garden in a variety of ways. Theme gardens utilize stones to emphasize particular areas of the garden.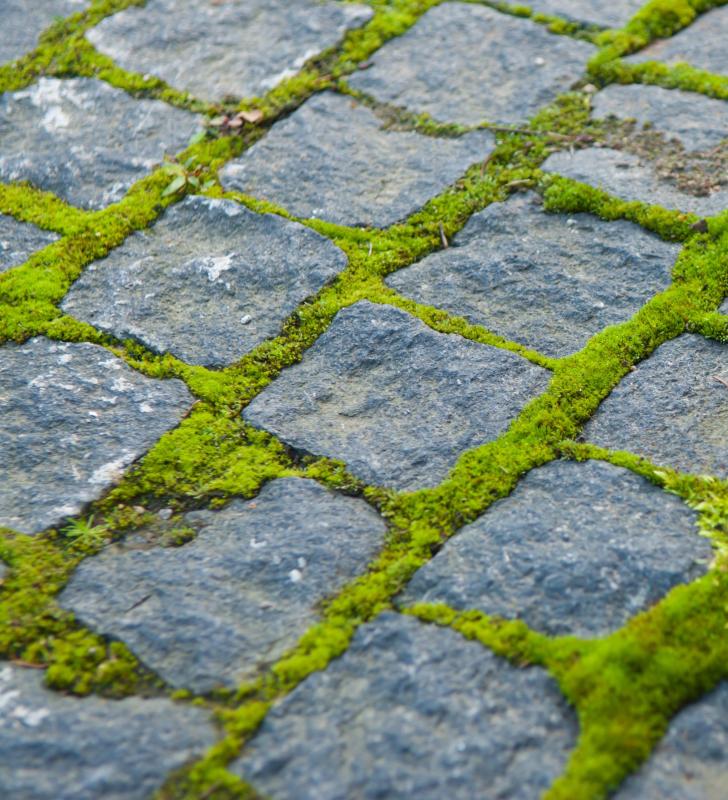 Garden paving can be done with concrete pavers, which are durable and strong. They are manufactured in a variety of colors, and many contractors give the customer the option to select additional hues. The additional colors are created by adding pigments into the concrete mix. Homeowners often have a variety of concrete pavers to choose from to match the landscape.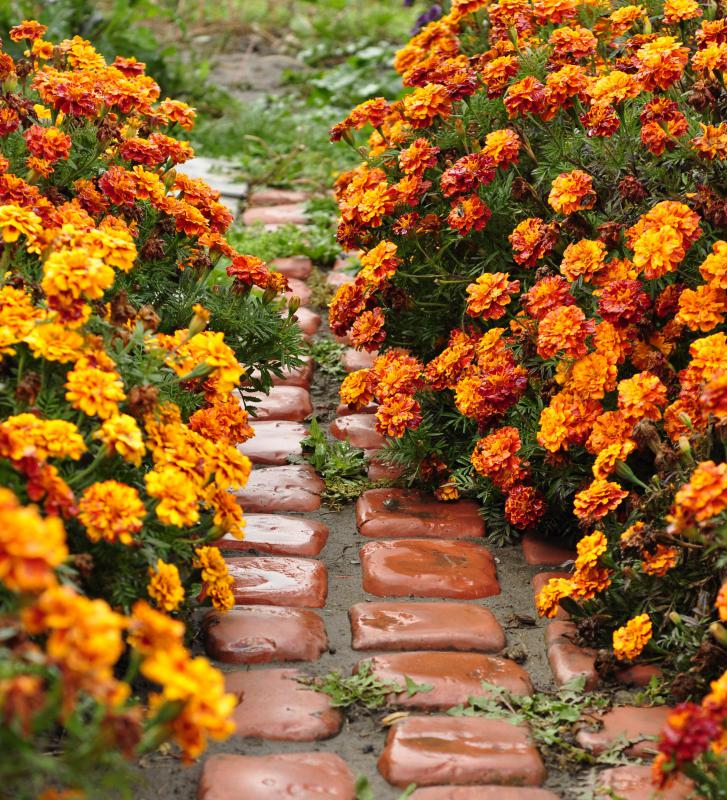 Brick is another material that is utilized in garden paving. It is easy to install and comes primarily in a natural red color. Brick is produced from clay and shale, and the color of brick can be altered by adjusting the temperatures at which it is produced. The available colors include beige, shades of green, red, and brown.
Garden paving can provide a number of benefits to a landscape, including increasing the aesthetic appeal of the garden and providing access to all the nooks and crannies. Directional pavers in particular can guide individuals from one part of the garden to another. Adding lights along the walkway can increase traffic and safety in the garden during at night.
Another benefit of garden paving is the reduction of soil erosion. Heavy rains tend to cause the top layers of the soil to wash away. Installing pavers around the garden can reduce the amount of soil that is lost. This will help maintain the overall appearance of the landscape.
In traditional Japanese gardens, small stones and pebbles are placed in between pavers that are placed along walkways through the garden. Pebbles are also used to form stone rivers. Large boulders and rocks can be used to attract attention to a particular part of the garden.
English gardens tend to use more flagstone paths, which consist of large garden paving stones. Gravel is often used to fill the spaces between the stones. Large rocks and boulders can be placed among flower beds or in large areas of grass.